A cinema fanatic who has made more than 1,600 miniature film-set snapshots using household items and figurines has thanked social media users for "spurring on" a passion he hopes will become "an art form".
Steve Berry, from Sheffield, has been making his pop culture miniatures since 2020 entirely without the use of CGI or green screen backgrounds – sourcing materials such as tin foil or rocks from his garden and using his skills as a graphic designer to craft tiny, millimetre-long props.
The 43-year-old, who uses the name Robot Wig, has accrued thousands of followers through Twitter, Instagram and Tumblr, where he regularly posts what he is determined to turn into "an art form" after being inspired by hundreds of famous films including Ghostbusters, The Lord Of The Rings, and Star Wars.
He uses 6in (15cm) and 7in (18cm) tall figures sourced from a variety of brands for the shots and plays around with "perspective" – making miniature trees and buildings look vast through the camera lens.
"Seeing the film you've seen a million times from a different angle – that's the type of thing I'm trying to go for," Mr Berry told the PA news agency.
"I don't consider it a hobby because I'm really wanting to get out there and do something with it.
"I want to change it into an art form.
"(I) try to make it look like you've been transported into a world that maybe you've seen before."
Each shot can take Mr Berry three or four hours.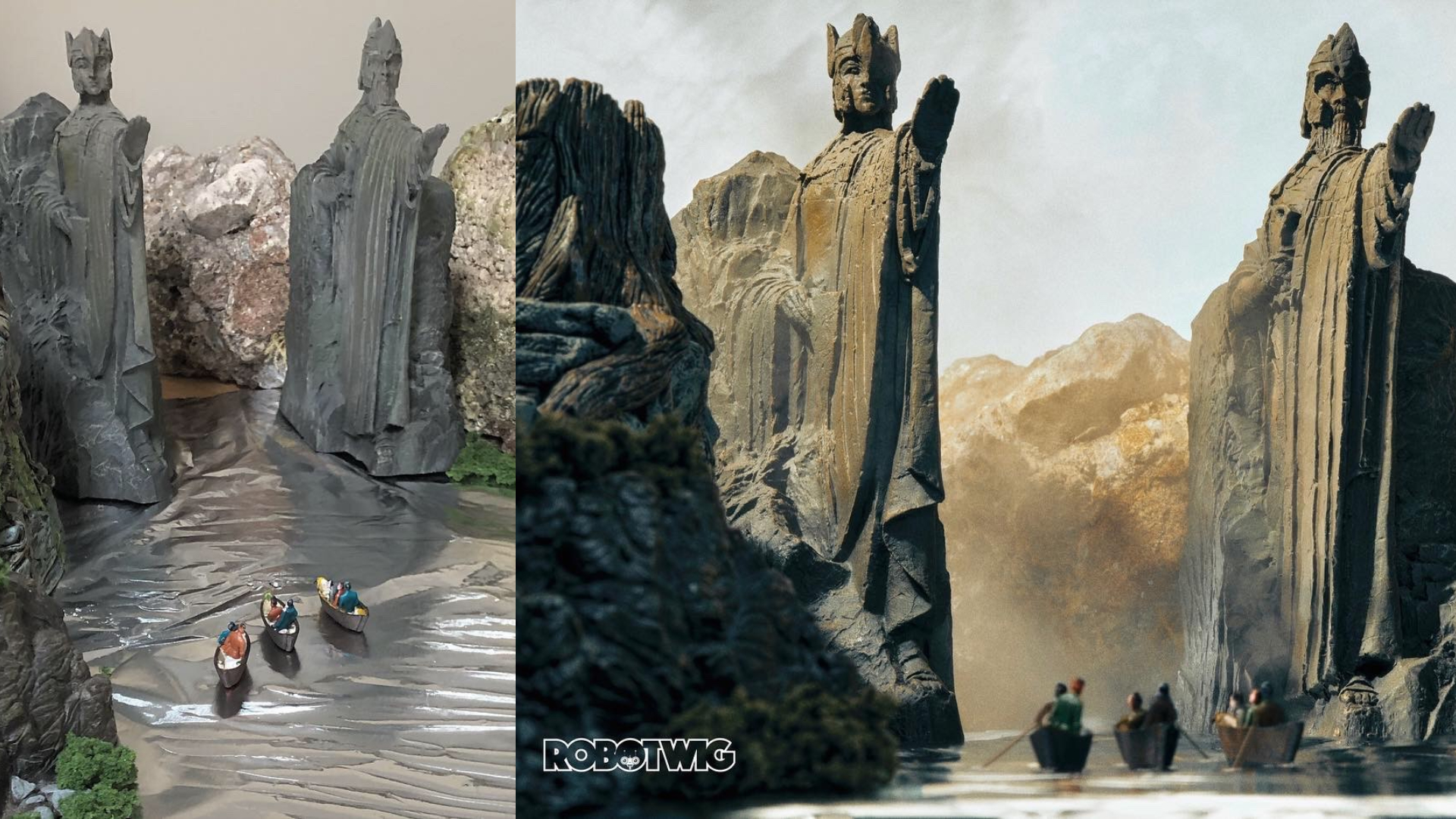 Mr Berry recreated the famous scene in the film adaptation of JRR Tolkien's novel, depicting three boats rowing on a river between two statues, using rocks from his garden, tin foil, and a chopping board.
Another of his shots features a skeleton-driven taxi from Ghostbusters which Mr Berry said even has writing on the minuscule identification card swinging below a pine tree air freshener.
"The ID badge (has) actually got proper names on it – it's not just scribbles," he said.
"And the tree actually has a fragrance on it too.
"In those tiny little details, (it) ups the realism a bit more."
Mr Berry first began experimenting with Lego during the first Covid-19 lockdown of 2020 and soon elevated his work to sculptures and hyper-realistic film scenes.
He was encouraged by social media users to keep going after he found others were gaining a lot of comfort from his efforts during the pandemic.
He began posting to Instagram, where he has more than 4,400 followers, and now also shares his work with some 2,000 users on Twitter and more than 12,000 on Tumblr.
"It ended up skyrocketing a bit… People were spurring me to go on. (They) were like 'This is brilliant', " he said.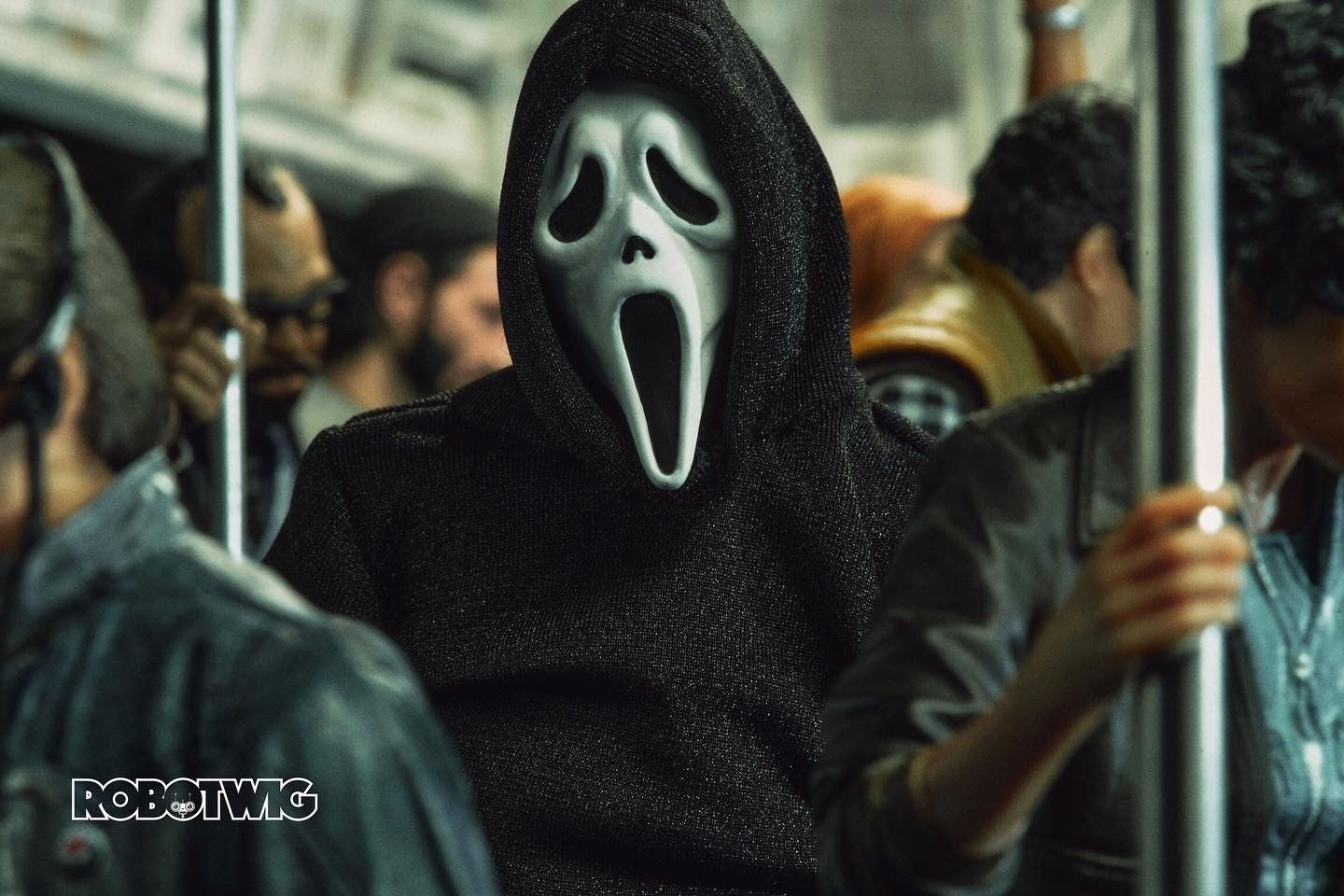 "It's been a bit of a journey."
Mr Berry added that he still enjoys the reaction on social media when posting a new piece, but admitted he has considered stopping as the work earns him no income.
"The feedback's just been incredible," he said.
"It's a great feeling when people appreciate what you're doing and understand as well what you're trying to do.
"There's been moments when I've just wanted to quit, and I just get people going 'Please don't give up. Just keep going.'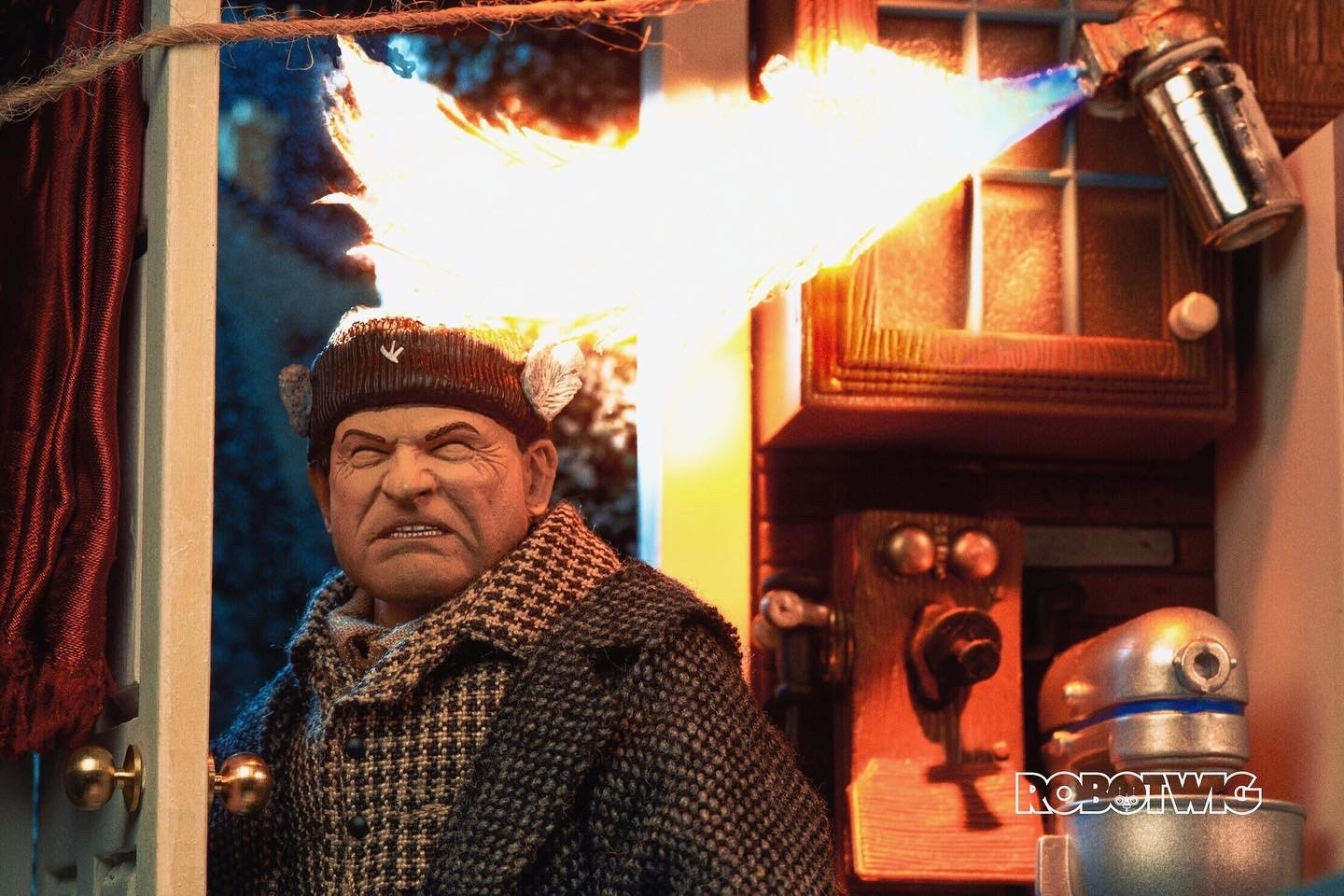 Mr Berry admitted that, while there is no bias towards what films he chooses to recreate, he does have a stand-out shot – the Lord Of The Rings Argonath Gate.
"It came out exactly like the movie," he said.
"Bringing back that atmosphere again is key for me.
"You get feelings from when you watch films… It's that I'm trying to capture – the golden era of cinema."