A Vespa scooter that featured in The Who's Quadrophenia Tour has been restored to its former glory to raise money for Teenage Cancer Trust.
The original 1964 GS Vespa was ridden on stage by guest star Billy Idol as popular Mod icon Ace Face during the 1996 tour.
The scooter was stored in the garage of The Who's Roger Daltrey until the 79-year-old – who is a Teenage Cancer Trust honorary patron – gave his son-in-law Des Murphy the green light to attempt to restore it to its original working condition.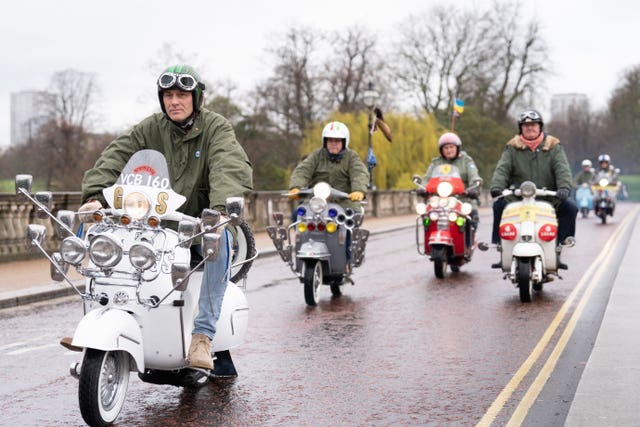 "He appeared as the Ace Face and he was on stage with it singing the song from Quadrophenia.
"So it travelled with the band on the tour and then after the tour was over, it went back to Roger's farm and it was slowly rotting away in the corner.
"And we kept saying we know we've got to do something with it because it's an iconic scooter."
Murphy enlisted the help of Aaron White, from South Coast Customs, and additional support from Pro Design Scooter Works, who helped to restore the scooter – which was in pieces and rusting after its time in Daltrey's garage.
White, 49, restored the scooter free of charge and using original Vespa parts in order to have it ready for A Special Gala Evening of Music with Roger Daltrey and Friends of Teenage Cancer Trust, which took place at the Royal Albert Hall on Sunday evening.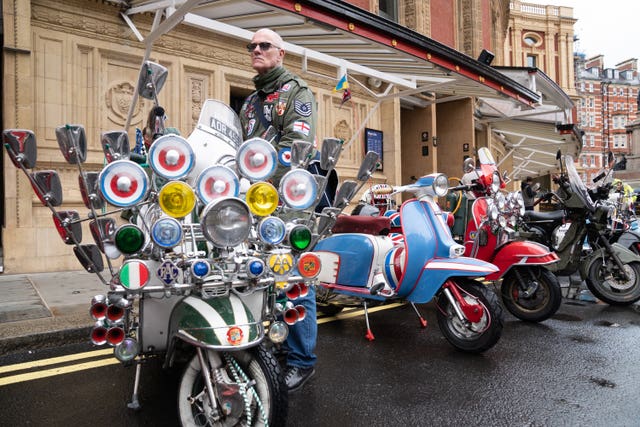 For a minimum donation of £5 for Teenage Cancer Trust, members of the public could sit on the scooter and pose for photos.
Speaking about the restoration process, Murphy said: "I said to Aaron, 'is there any chance you could get it ready for the Albert Hall?' and he looked at me like I was mad.
"And he did it. I can't believe it. He was doing 20-hour days at some points.
"And everybody who has done this has done it free of charge for Teenage Cancer Trust, everybody has put in all this work because they want to raise money for young people with cancer and to help them and their families, which I honestly can't thank them enough for."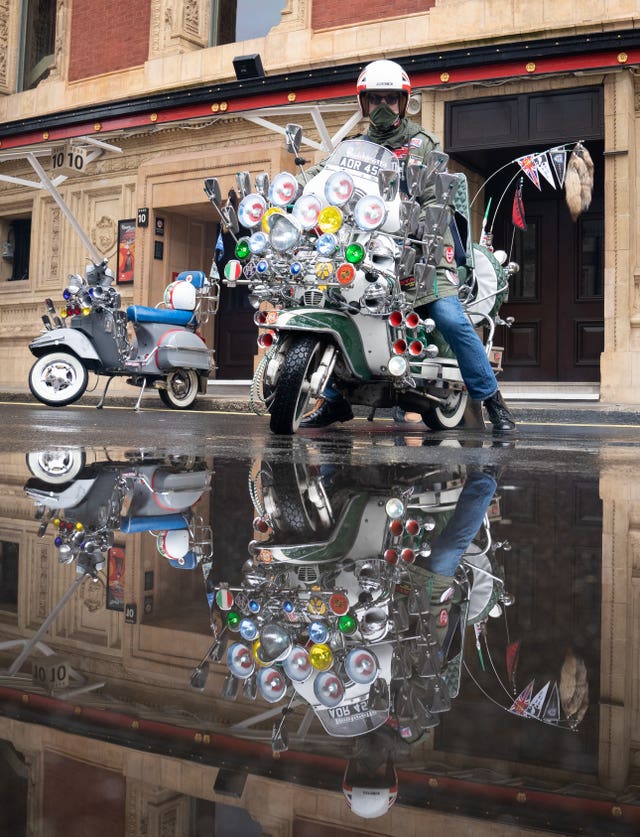 "Because the idea was to auction it, and we still are going to auction it at some point, but he said it would be a real shame if it ended up just gathering dust in some private collection somewhere.
"Because these things are supposed to be ridden and enjoyed. It's almost like a living thing, it's a real beauty, which then got me thinking why don't we do that? Why don't we make it available for people to sit on, have their picture taken, experience it as a real thing."
Following its time at the London venue, Murphy said he has plans to take the Vespa to various locations and events across the South Coast of England where he hopes it will continue to raise money for Teenage Cancer Trust and other local charities with a focus on mental health, young people and the environment.