Final preparations for the Oscars are underway ahead of the 95th annual ceremony on Sunday.
Under the large tent set up on Hollywood Boulevard, production crews put the final touches on staging and lights – while sheltering from the Los Angeles rain.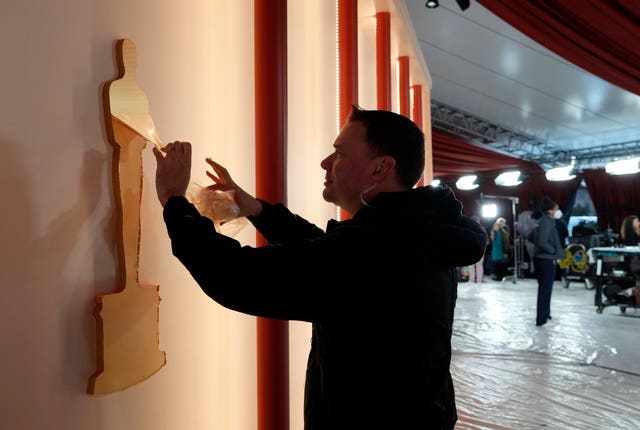 Large replicas of the world famous golden statue stood tall along the carpet which, in a departure from previous ceremonies, will be champagne coloured instead of red.
Work on the event – the largest in the show business calendar – has been going on for weeks and will culminate in the show on Sunday, which will be watched by millions around the world.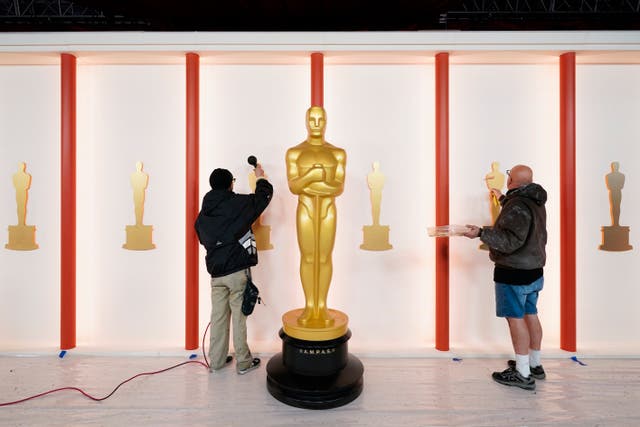 Friday and Saturday saw a flurry of activity, with journalists rushing to pick up credentials and confirm negative Covid test results before finding their spaces along the carpet.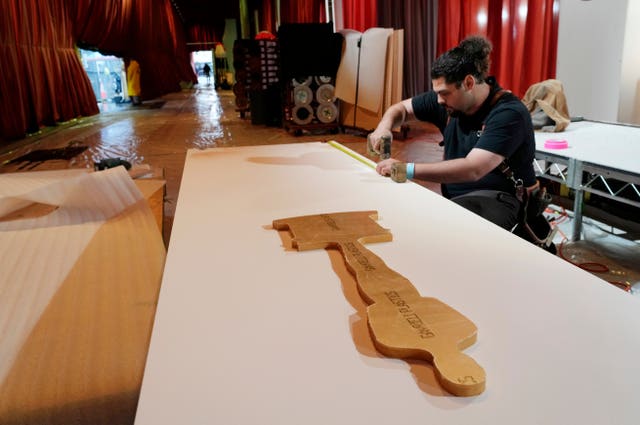 "We promise that this is going to be a fun show. People have been asking us, can we make the show longer and yes, it is going to be longer," he said.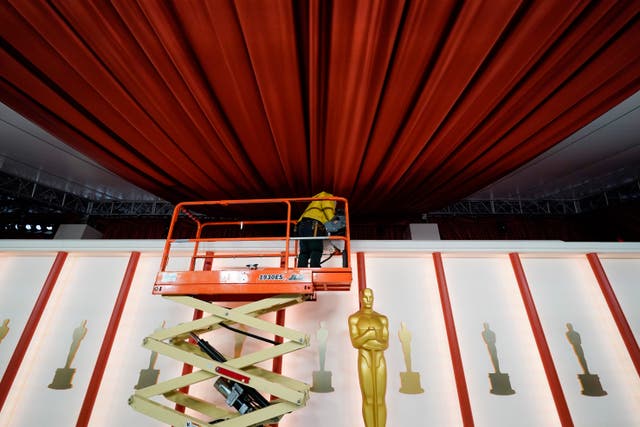 The 95th Academy Awards will take place on March 12.