Lawyers representing Gary Lineker in his £5 million tax battle have said the taxman "wanted" avoidance legislation to apply in the ex-footballer's case.
The Match Of The Day host was told by the HM Revenue and Customs (HMRC) that he should have been classed as an employee of the BBC and BT Sport for his presenting duties, rather than as a freelancer.
HMRC is now pursuing him for £4.9 million that it claimed should have been paid on income received between 2013 and 2018.
It comes as part of legislation known as IR35, designed to clampdown on tax avoidance by so-called disguised employees, who charge for their services via limited companies.
On Tuesday, a preliminary hearing in London was told of a direct contract between Lineker and the broadcasters.
James Rivett KC, representing Lineker, said: "HMRC were looking, in their old turn of phrase, to see why IR35 should not apply, they wanted it to apply."
He added: "It is perfectly plain from the evidence that HMRC closed their minds to anything on the contrary."
Mr Rivett also accused the HMRC of conducting a "business-as-usual, factory plant" approach to investigating Lineker.
It follows similar attempts by HMRC to target other broadcasters including Lorraine Kelly and Kaye Adams.
Mr Rivett said the "genesis of the inquires" into Lineker came from a "policy of looking at people in the media".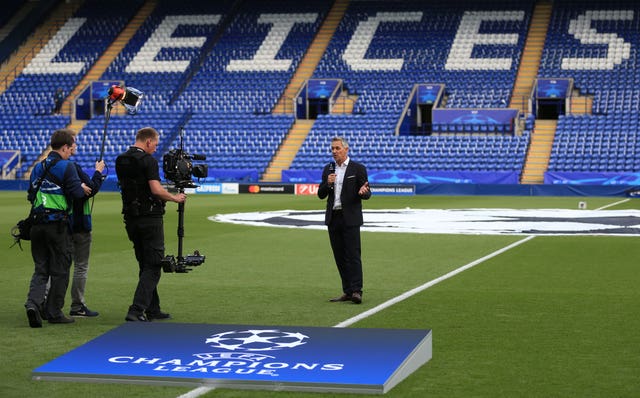 Mr Rivett said: "This is just a panto laugh, my client has been dragged through the papers accused of not paying income tax which has been paid."
According to tax tribunal documents, Lineker is disputing the bill, and it has been agreed he paid the income tax in full.
The presenter is arguing that his partnership Gary Lineker Media (GLM) is required to funnel his income through because of the wide variety of work he does.
Mr Rivett said: "(HMRC) officers never considered assessing the BBC or BT Sport.
"This is not a case where they turned their mind to the point and dismissed it."
HMRC will claim Lineker's extensive work for BT Sport and the BBC means he should be classed as an employee for tax purposes.
Akash Nawbatt KC, beginning his arguments on behalf of HMRC on Tuesday afternoon, said: "HMRC is not looking in the wrong place, it is looking where the legislation directs it to look at.
"It's the partnership which is liable to any tax, not the BBC or BT."
He added Lineker may find this "unfair", but it is the "consequence" of legislation.
The preliminary hearing continues.