Despite only lasting 13 minutes on the night, weeks of planning and preparation have gone into Rihanna's Super Bowl halftime show.
The Barbadian singer said up to 400 people had been involved in the production process, and almost 40 setlist iterations created for the highly anticipated performance.
Rihanna's first return to the stage in seven years, taking place in Arizona on Sunday, is expected to be watched by millions of people around the world.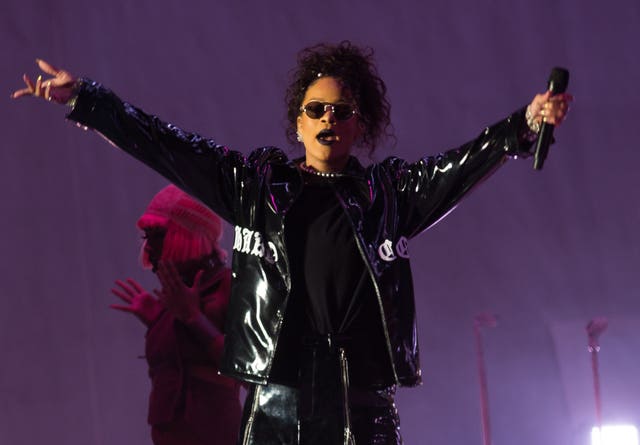 "It's literally like 300 to 400 people breaking the stage down and building it back up and getting it out in eight minutes. It's incredible. It's almost impossible," she said.
Rihanna, who welcomed her first child last year, said the physical training and preparation for the show had been "immense for many reasons".
"I haven't done the show in a minute," she said.
"You're just running around for 13 minutes trying to put a two-hour set into 13 minutes, and… from the time it starts it just never ends until it's the very last second.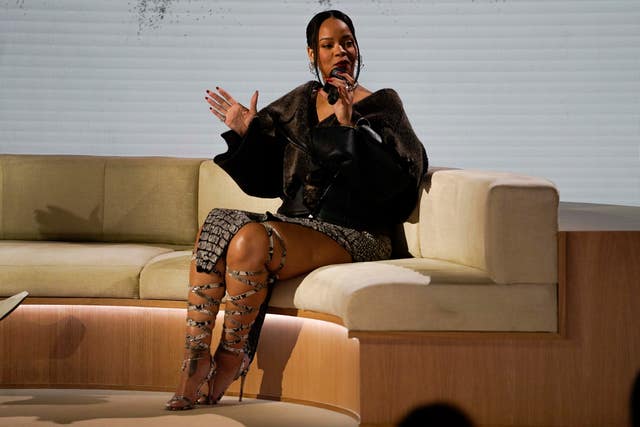 Rihanna admitted the "biggest challenge" ahead of the show was forming the setlist from her extensive back catalogue – having written 39 separate lists as of the Thursday before the show.
"That was the hardest part," she said.
"Deciding how to maximise 13 minutes but also celebrate it. That's what the show is going to be, it's going to be a celebration of my catalogue in the best way that we could have put it together.
"You only have 13 minutes, that's the challenge, so you're trying to cram 17 years of work into 13 minutes so it's difficult – we know some songs that you have to lose because of that.
She added that every minor change to the performance, including instrumental cuts, had resulted in the creation of a new setlist.
But Rihanna stressed the importance of being personally involved with every aspect of the show, whether or not it "flops or flies".
"My name has to stand by that, and so I really get involved with every aspect of anything that I do, whether it's a Super Bowl, whether it's a makeup product, whether it's Savage lingerie – whatever I do," she said.
"I'm that annoying girl who's going to talk about everything. I want to see the copy on the website, I wanted to name every lipstick that I made.
"I care about it and love it. I really do."
Rihanna also said that her performance was "important" for representation and that she was excited to bring her homeland of Barbados to the world.
"Representing for immigrants, representing for my country Barbados, representing for black women everywhere… I just think that's really important, (it's) key for people to see the possibilities, and I'm honoured to be doing this," she said.
"It's a long way from home. It's a beautiful journey that I'm on, and I could have never guessed that I would have made it here.
"So it's a celebration of that. I'm excited to do that and I'm really excited to have Barbados on the Super Bowl."