Stephen Fry has said the NHS is "under threat" from "covert privatisation" and is concerned the health service will use private companies to deliver care.
The comedian and presenter, 65, added his voice to public ownership campaign group We Own It, who have criticised outsourcing in the healthcare service.
In a video released by the group's Twitter page on Wednesday, Fry said: "We own it. It's ours. The NHS belongs to us. Our grandparents, great-grandparents, parents, and we ourselves made it what it is. We contributed to it, we paid for it, we believe in it.
"It's one of the proudest things Britain has ever done and it's now under threat … from … people who mustn't be allowed to get away with this. It's already done so much damage, this move to covert privatisation."
Fry, who used to present BBC comedy show QI and has acted in dystopian film V For Vendetta and period dramas Gosford Park and Wilde, also said he was sorry not to join campaigners protesting on Saturday February 25 in Parliament Square.
The comedian, also known for his partnership with Hugh Laurie on sketch show A Bit Of Fry And Laurie and comedy-drama Jeeves And Wooster, has previously backed climate protesters Extinction Rebellion and a ban on so-called conversion therapy which seeks to change people's sexual orientation.
We Own It will be joined by Unite the Union, Unison and Keep Our NHS Public as they say they are trying to draw attention to research, published in June 2022, which concluded that increased privatisation of NHS services had led to a decline in the quality of healthcare and increased rates of deaths from treatable causes.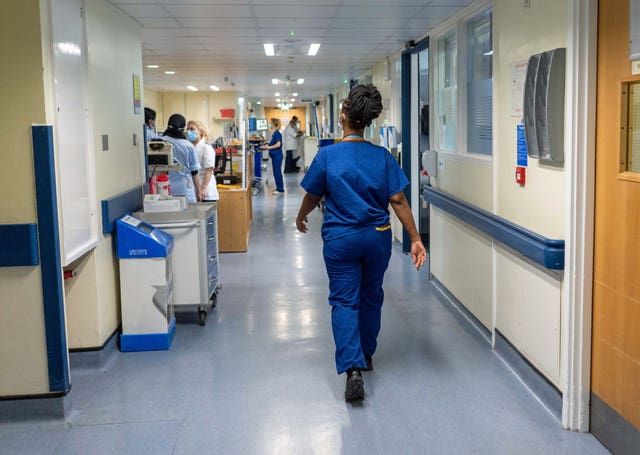 It estimated that 557 additional deaths between 2014 and 2020 might be attributed to changes in outsourcing.
In total, the researchers found £11.5 billion was spent outsourcing health services to the private sector over the period studied.
The Department of Health and Social Care pointed out that at the time of the report's release, there was no "causal link between mortality rates and the outsourcing of health services" and the NHS would always be "free at the point of use".
Late last year, the Elective Recovery Taskforce was set up to look at how to reduce the waiting lists for elective care, including how to use the independent sector to treat more patients, and is made up of key NHS and private sector leaders.
Johnbosco Nwogbo, lead campaigner at We Own It, said: "The public has been crystal clear on this. Seventy-six per cent of the public in a poll last year said they want an end to NHS privatisation after the pandemic.
"It is time our government starts listening to the public. We need an NHS that works for people, not the profits of greedy private companies."
We Own It has also spearheaded public ownership campaigns on issues like preventing the possible end of the BBC licence fee and putting utilities such as energy and water back into the hands of the Government.