A set of David Bowie's handwritten lyrics for his track The Jean Genie have sold for £57,000 at auction.
The lyrics, dated 1972, were originally given by Bowie to superfan and founder of the David Bowie fan club Neal Peters.
The song, which was released in 1972 as the lead single from his sixth studio album Aladdin Sane, tells the story of Jean Genie who "snuck off to the city, strung out on lasers".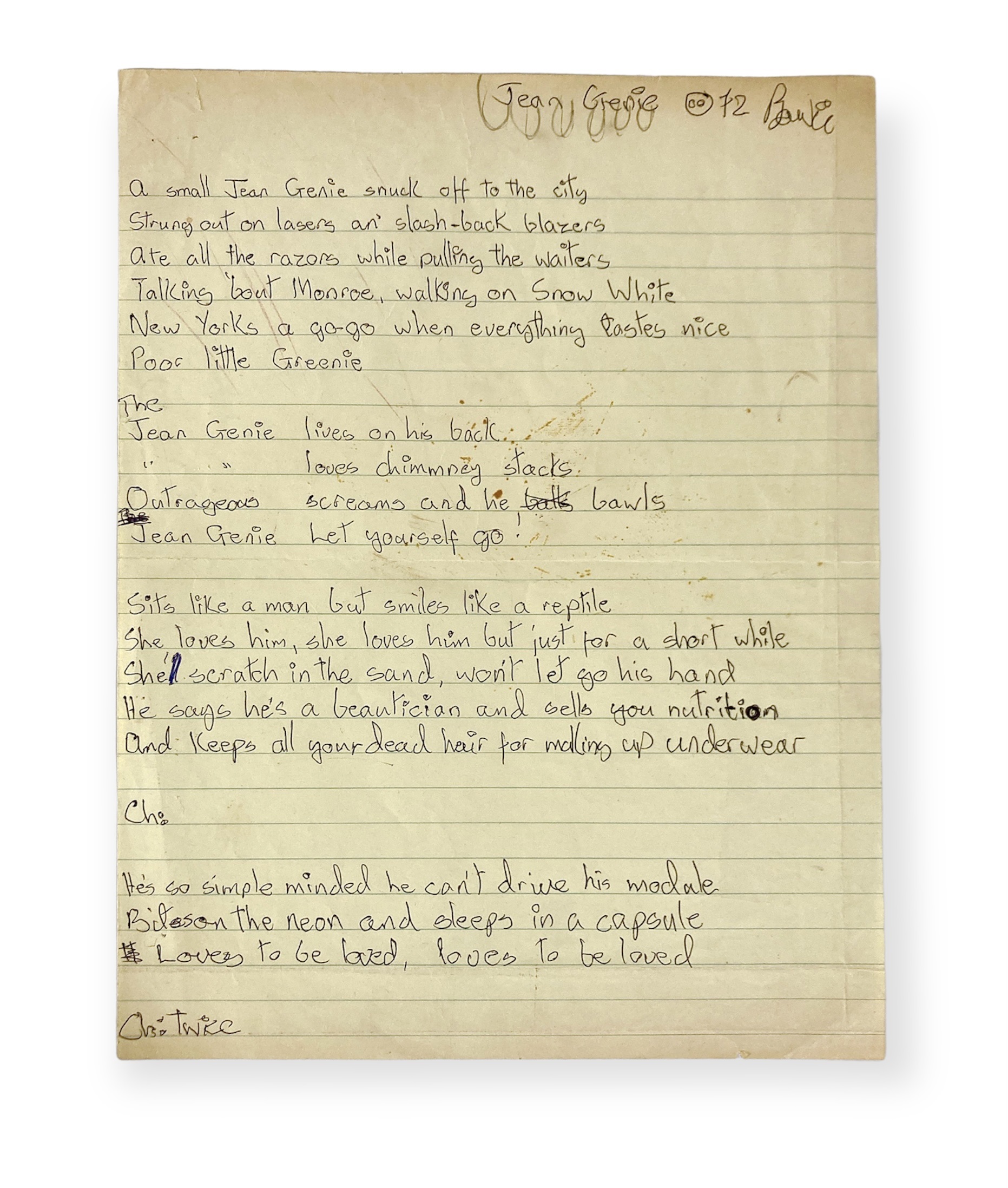 The lyrics are written over 18 lines on a piece of A4 lined paper, which is also titled, signed and dated by Bowie.
American fan Mr Peters founded the inaugural David Bowie fan club, based in New York City, in 1973 and was subsequently given the lyrics by his idol.
The lyrics are also accompanied by a 2009 letter on Neal Peters Collection stationery, detailing how Bowie gave Mr Peters the lyrics, along with several photocopied documents relating to the Bowie fan club and Mr Peters.
Ahead of the sale, the lyrics were estimated to sell for between £50,000 and £70,000, with Omega Auctions auction manager Dan Hampson saying: "The vendor has been in possession of this incredible set for a few years and decided to sell after seeing the amazing price achieved when we sold the Starman lyrics last year."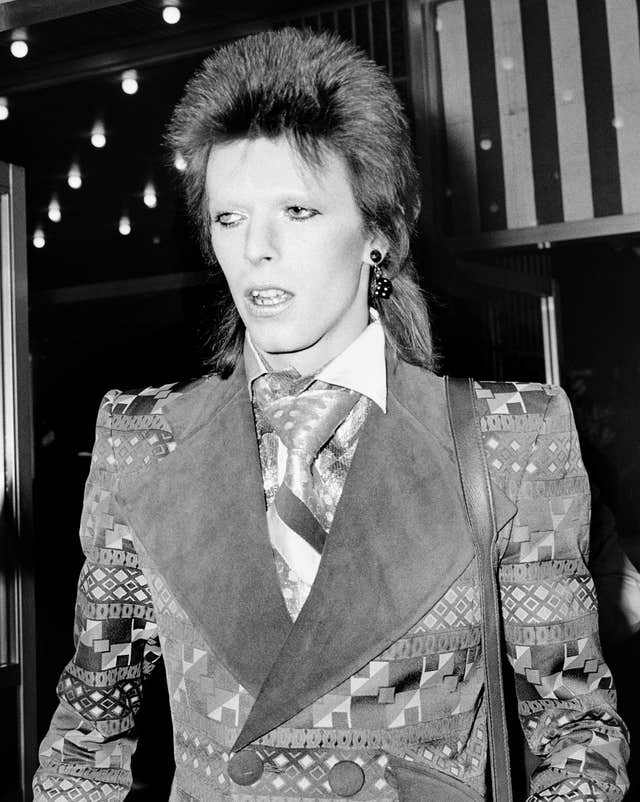 The song, which featured on the Ziggy Stardust concept album, which catapulted Bowie into international rock and pop stardom, was released as a single in 1972.
In 2019 the first demo of Bowie singing Starman sold for £51,000. On the demo Bowie can be heard telling his guitarist Mick Ronson, who died in 1993, that he has not finished singing the song when he tries to end the demo.
David Bowie, born David Jones in post-war Brixton, died aged 69 on January 10, 2016.