Adele remains one of the few British artists to have achieved the rare feat of breaking America.
The Tottenham-born singer is one of a select number of UK acts that has enjoyed success on both sides of the pond, even taking up residence in Los Angeles.
Adele's first major US recognition came in 2009, when she scored Grammy nominations and wins over her debut album 19.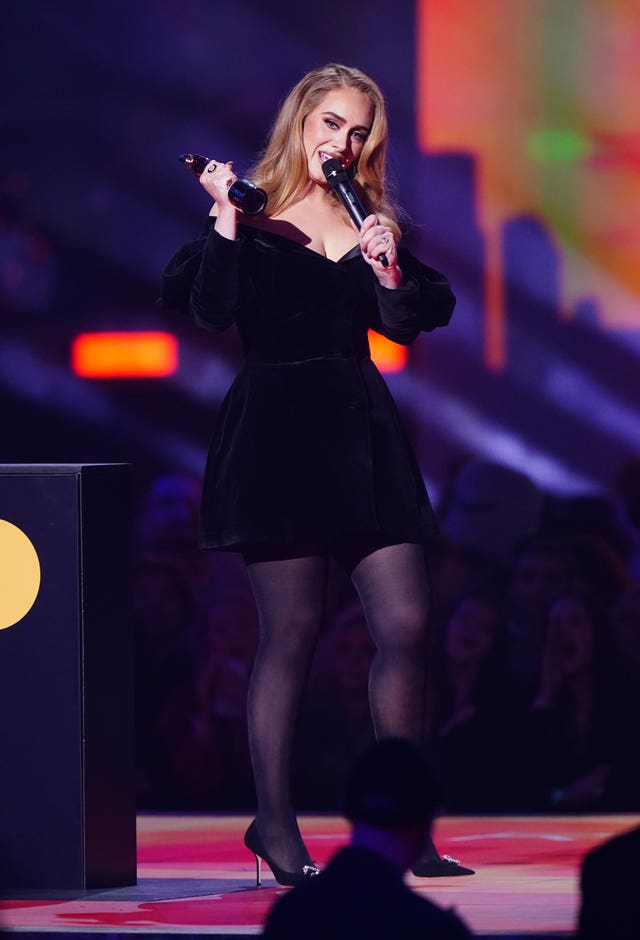 She would later take the Grammys by storm in 2012 and 2017, with her second and third albums 21 and 25, winning both album of the year and song of the year at both events.
The latter event saw her triumph over US heavyweight Beyonce for the top three prizes, with Adele dedicating one of the wins to her "idol" and even breaking the prize in half to try to share it.
The rivalry is to be reignited on Sunday, as her fourth studio album 30, nominated for seven gongs at the 2023 Grammys, goes up against Beyonce's Renaissance, which has nine nods.
Adele's US success later translated onto big and small screens, with her James Bond theme song Skyfall earning her the Oscar for best song in 2013.
In 2019 she was invited into the prestigious Academy of Motion Pictures Arts and Sciences alongside US pop titan Lady Gaga, as it attempted to raise its female membership,
Late last year she also added an Emmy to her collection, bringing her one step closer to the coveted EGOT status.
The title of EGOT is given to those that have won one of each of the four major US awards; an Emmy, Grammy, Oscar and Tony – and only 17 people have earned the status.
Adele would be one of only five British artists to make the list and the first woman to receive her title while still alive, after Audrey Hepburn was awarded both an Emmy and a Grammy posthumously.
Sir Andrew Lloyd Webber, Sir Tim Rice and Sir John Gielgud also hold the title of EGOT.
Adele was awarded a primetime Emmy in 2022 for outstanding variety for her special Adele: One Night Only – which was filmed at Griffith Park in Los Angeles and broadcast on US network CBS.
Prior to the special's release, which coincided with the release of 30 in November 2021, Adele also sat down for a high-profile interview with US TV talk show host Oprah Winfrey.
During the two-hour interview, the singer opened up about the album's themes of divorce, motherhood and heartache.
Shortly after the highly anticipated album's release, Adele announced a residency in Las Vegas, Nevada, scheduled to run from January to April 2022.
Ten months later she made a triumphant debut at the residency on November 18 2022, apologising to fans but telling them that the show was "perfect" and "looked just like how I imagined".
Thousands of fans travelled from across the US and the world for the first night of the postponed residency, with some saying they could "die happy" after seeing the show.
Adele has also found love stateside, after confirming her relationship with American sports agent Rich Paul in September 2021.
Paul is the founder of management company Klutch Sports Group, which represents high-profile basketball stars including LeBron James, Anthony Davis and John Wall.
Early last year Adele hinted at the prospect of having more children, telling UK talk show host Graham Norton that she "had plans".