Gillian Anderson says that hit Netflix show Sex Education exposed her to some sexual activities she had "never heard of before".
The award winning actress, 54, said despite not being shocked easily, there had been moments while watching the coming-of-age comedy series that had made her "gasp".
It comes after Anderson announced her latest project, a curated book about female sexual fantasies – and called on women to send her their own stories.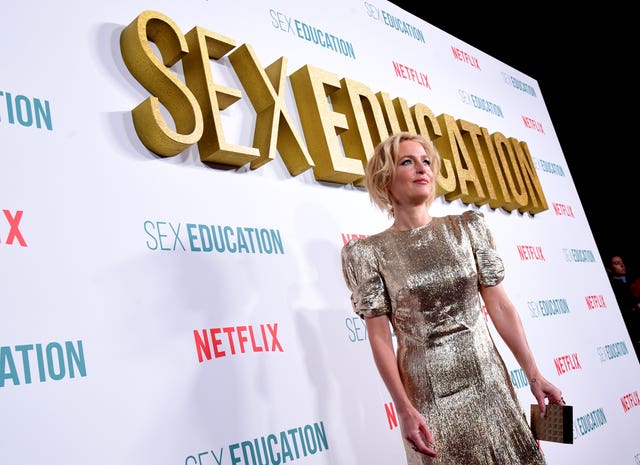 The 1973 book was published during the so-called sexual revolution of the 1960s and 1970s and became a cult hit.
Anderson discussed the book, and others, during an interview on the Women's Prize for Fiction podcast, which also touched on her role in the Netflix show.
In Sex Education, Anderson plays the liberal and outspoken sex-guru mother of series protagonist Otis, played by Asa Butterfield.
"I felt like even though my character obviously is very open, sometimes too open, incredibly liberal and sexually free and I feel like… there's nothing that usually shocks me.
"But even in watching the show and even though I had read the episodes… I remember gasping a few times.
"There were moments where I thought 'can we say that? Really?'… God bless Netflix."
The professionals, she said, ensured all cast members were "comfortable" and "feel protected".
Sex Education has run for three series and follows socially awkward Otis as he navigates sex and relationships with his friends, Maeve (Emma Mackey) and Eric (Ncuti Gatwa).
On Wednesday, Anderson wrote in a piece for the Guardian that the comedy-drama has been "freeing" for audiences because characters who "struggle with their sexual relations" are shown as being "brave enough to talk about it".