England boss Sarina Wiegman admits it will be "very special" when her side take on her native Netherlands in Tuesday's Nations League contest in Utrecht.
Wiegman played for the Dutch national team before overseeing their Euro 2017 win on home soil and finishing as runners-up at the 2019 World Cup in France.
The 53-year-old, who has subsequently matched those managerial achievements with England, told a press conference that being back in her home country with the Lionesses was "very nice, a little bit strange too – of course I have some memories here".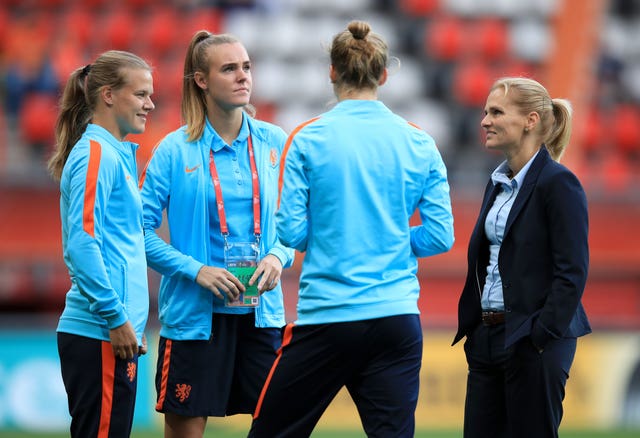 "Of course we know each other really well, I know the staff, most of the staff didn't change that much, or the players. Lots of people will be in the stands that I know."
The match is England's second in Group A1 after they beat Scotland 2-1 in Sunderland on Friday, when the Netherlands opened their campaign with a 2-1 loss away to Belgium.
Wiegman said: "We had a good review on the (Scotland) match.
"We want to do a couple of things a little better, and keep doing the things that we did really well, bring that to the next level too – that's what we talked about, and then tomorrow we go again.
"I think if you look at the stats against Belgium they (the Netherlands) had pretty good stats. You see how the game developed and they were a little bit unlucky, and Belgium took advantage of that.
"Of course they want to do well because their goal also is to come first in the group, so with the first loss they really want to do well tomorrow and have a good result. That is what we expect."
The Nations League offers two qualification places for the Paris 2024 Olympics, with England the nominated home nations team aiming to secure a spot for Great Britain.
To do that they will need to win their group to advance to the Nations League's last four, and then reach the final, or come third should France make the final.
Wiegman said she had every member of her squad available for Tuesday's game, including Alessia Russo, who sat out the Scotland contest – she had joined the group later than others following some recuperation, having played in Champions League qualifying matches for Arsenal earlier this month.
Wiegman was joined at the press conference by Russo's fellow forward Lauren Hemp, scorer of England's second goal against Scotland.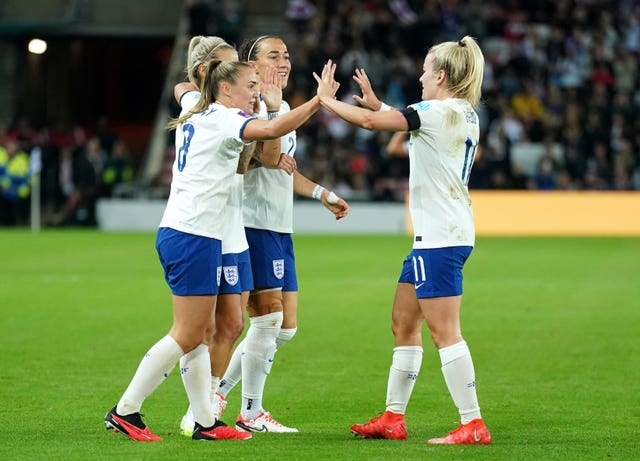 "I feel like I'm getting so much better and feeling so much more confident as the days go by under Sarina. She's unbelievable."
Meanwhile, Wiegman has paid tribute to Megan Rapinoe after the two-time World Cup winner, who has been an influential figure in the women's game both on and off the pitch, played her final game for the United States before retirement, a 2-0 win over South Africa.
Wiegman said of Rapinoe's legacy: "I think she is one of the most important players. I think the US were the trailblazers in women's football, and also (for) the position of women in society.
"I think we should be all very thankful for what she leaves behind. I have so much respect for her."
Of her own players driving change, she added: "I think this group of women are very conscious of society too and using the platform in a positive way to change society.
"They are so outspoken and well spoken, they articulate themselves so well."