Lizzy Yarnold became Great Britain's most decorated Winter Olympian on this day in 2018 when she defended her skeleton title in Pyeongchang.
It was an impressive achievement for the Kent athlete given her difficult build-up where she struggled with a chest infection after an already injury-hit season.
Yarnold also had to battle back from trailing overnight leader Jacqueline Lolling and rival Janine Flock until the fourth and final run before she won with a time of three minutes and 27.28 seconds, 0.45 seconds ahead of Lolling.
Months before the 2018 Games, Yarnold disclosed she had been diagnosed with vestibular disorder affecting her inner ear.
It was compounded by struggling with a chest infection upon arriving in South Korea, which briefly put in doubt her participation in the skeleton event when dizziness affected her first run.
Remarkably Yarnold managed a new track record before she dropped down to third and placed second following her penultimate run but trailing Flock by only 0.02 seconds, the Briton overhauled the deficit.
Another track record of 51.46 seconds put Yarnold in front and she watched on as her nearest challengers could not deny her a second consecutive gold medal.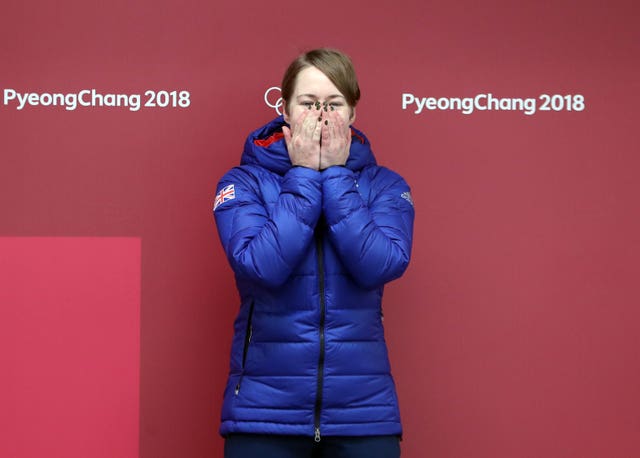 "After the first run I wasn't sure whether I was going to be able to finish the race because my chest infection was so bad I was struggling to breathe and I got here only with the help of my team.
"I guess three years ago the whole team all dared to dream that this was possible and I just went with them all and we managed it."
Yarnold had surgery on her knee and back in the months after her Pyeongchang exploits before she announced her retirement in October of the same year.