The Football Supporters' Association expressed its "contempt" for FIFA after plans by England and Wales to wear anti-discrimination armbands were dropped under threat of sporting sanction.
The English and Welsh FAs feared Harry Kane and Gareth Bale could be booked for wearing the rainbow-coloured One Love armband, because it is not a FIFA-approved piece of kit.
FIFA has issued its own armbands to be worn by the 32 competing nations instead, and the FSA issued a furious statement in response, paraphrasing the bizarre 'Today I feel gay' speech from FIFA's president Gianni Infantino on Saturday.
"To paraphrase FIFA president Gianni Infantino – today LGBT+ football supporters and their allies will feel angry," a statement read.
"Today we feel betrayed. Today we feel contempt for an organisation that has shown its true values by giving the yellow card to players and the red card to tolerance.
"Never again should a World Cup be handed out solely on the basis of money and infrastructure. No country which falls short on LGBT+ rights, women's rights, workers' rights or any other universal human right should be given the honour of hosting a World Cup.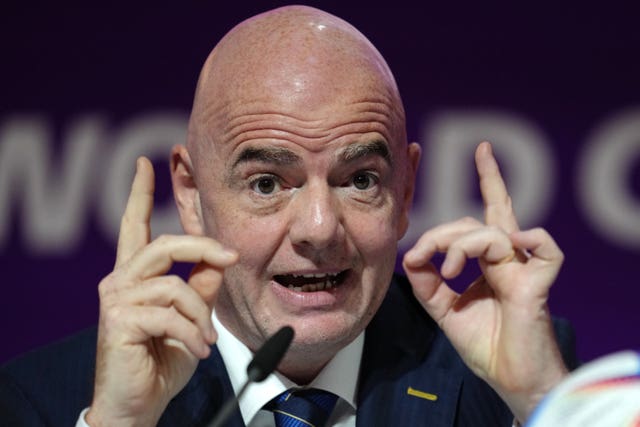 Anti-discrimination campaign group Kick It Out also condemned FIFA's move.
"Players and fans should not have had to bear the burden of FIFA's mistakes and we will continue to support Gareth Southgate, and his team, as they look to explore other ways to support inclusion in football."
Ex-England defender Alex Scott wore the rainbow armband in a pre-match segment on the BBC, while another former England defender, Rio Ferdinand, accused the seven European nations who had signed up to the OneLove campaign of crumbling at the first sign of resistance.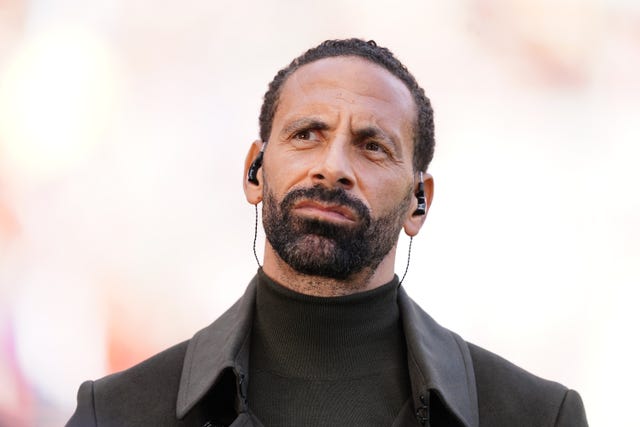 "If you speak out people say you're not a politician, be quiet, get back in your box. If you speak out 'Oh you think you're a politician now'.
"It's very difficult and that's why I think the federations have to be stronger, the organisations have to come at this together as a unified approach and say this is where we stand.
"They've had one bump in the road and they've all folded like a pack of cards."
Former England striker Alan Shearer believes it is unfair on the players to be embroiled in such situations on the day of a game, adding: "It would have made a huge statement.
"Can you imagine Harry Kane coming out with that armband on, and then what would FIFA do?"
FIFA's decision also drew criticism from the British Government.
Culture Secretary Michelle Donelan wrote on Twitter: "The England & Wales players have my support.
"The #OneLove armband promotes diversity and inclusion, which are values we will always stand up for. It is disappointing that our players are put in a position where they face being punished for supporting equal human rights."
Sports Minister Stuart Andrew also wrote on the social media platform: "I share the FA and FAW's frustration that the threat of sporting sanctions mean they feel unable to wear the OneLove armband to support inclusion in football. I completely support, and thank, the England and Wales squads for wishing to express their views.
Players' union FIFPRO added: "We principally disagree with the premise that captains would face sanctions impacting their ability to compete in the World Cup because of collective action that was carried by teams, federations and their leadership.
"Players must have the right to express their support for human rights on and off the field of play and we will support any of them who use their own platforms to do so.
"We maintain that a rainbow flag is not a political statement but an endorsement of equality and thus a human right."