A shooting during a Mardi Gras parade in New Orleans has killed one person, wounded four and sent panicked families running for cover.
One suspect was taken into custody shortly after the shooting on Sunday night, New Orleans Police Department said.
The victims were three males and two females, including one child, the department said.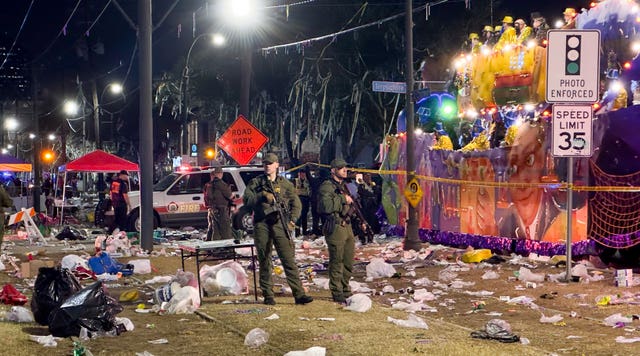 The shooting happened during the Krewe of Bacchus parade, WWL-TV reported, in a neighbourhood outside the tourist-packed French Quarter.
The route was filled with families with young children enjoying the parade when they heard gunshots, witnesses told the station.
Chaos ensued as people ran, took cover and tried to protect their children.
The parade was temporarily halted after the shooting.
Two guns were recovered, Chief Deputy Superintendent Hans Ganthier said.