A knife attack on a Japanese bullet express train near Tokyo has left one passenger dead and two others injured, police said.
Officers said they apprehended Ichiro Kojima, 22, after the train made an unscheduled stop at Odawara station, west of Tokyo, following an emergency call that there was a knife-wielding man.
The Nozomi train was heading to Osaka from Tokyo.
Kojima was on top of a man lying unconscious on the floor of the isle with a knife stuck in his thigh when officers arrived, police said.
The 38-year-old victim was also stabbed in the neck and was later pronounced dead.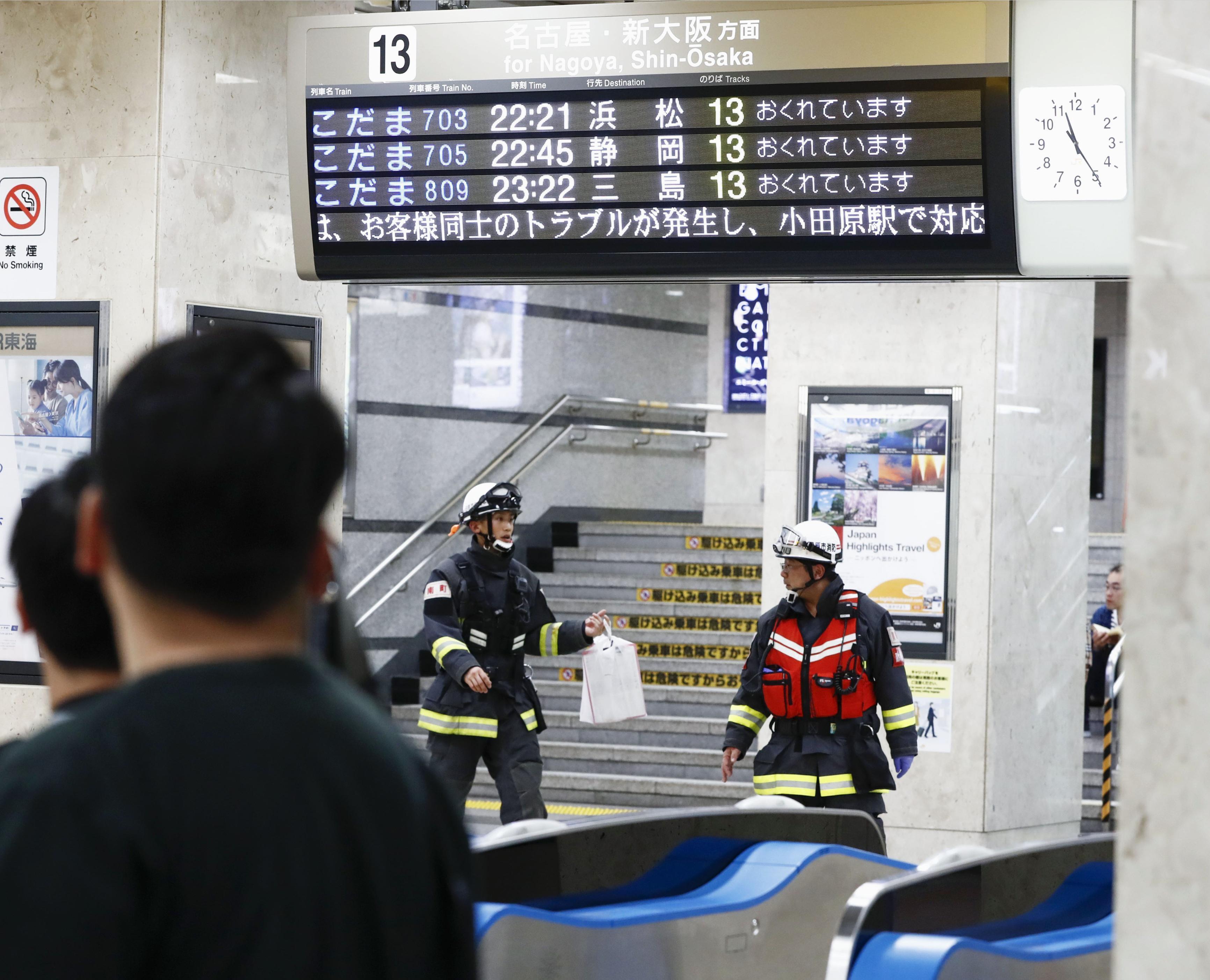 Police are continuing to investigate his motives, Oiye said.
Japanese media reported that Kojima said he carried out the assaults because he was irritated and felt like attacking anyone.
Oiye said investigators also found a machete believed to belong to the suspect at the stabbing scene, though it was not known how it was used.
Police said two female passengers in their twenties were injured in the neck and other parts of their bodies, though their conditions were not life-threatening.
Television footage showed some passengers desperately trying to escape to other cars.
Japan is known as one of the world's safest countries, and violent random attacks are rare.
In 2005, however, a man set himself on fire while on a bullet train, killing himself and another passenger and injuring almost 30 others, triggering calls for stricter security measures on bullet trains.