A quarter of a million baby boxes have now been delivered to expectant parents in Scotland.
The box provides more than £400 of essential items for the first six months of a baby's life.
The items are delivered in a large cardboard box which can be used as a safe sleeping space during the infant's early months.
The 250,000 milestone was reached ahead of the scheme's sixth anniversary in the summer.
Children's minister Clare Haughey said the box ensures every child has "the best start in life".
She said: "I am heartened that so many families have benefitted from this fantastic scheme.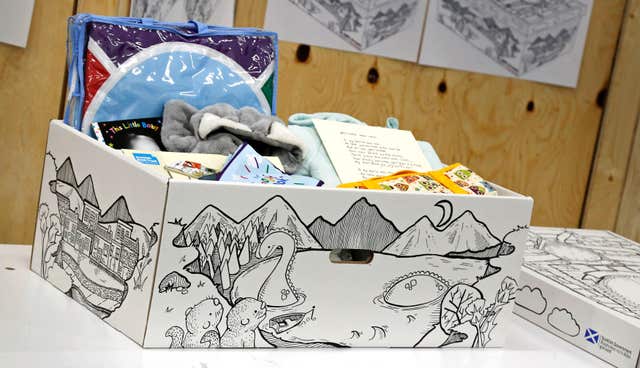 "The baby box also contains items to support positive parenting, benefitting infants as well as parents."
The box has been showcased on the world stage in exhibitions in Philadelphia, Boston and Seattle.
One Parent Families Scotland chief executive Satwat Rehman said: "With rising costs, single parent households are under increasing pressure to meet the costs of looking after their children.
"Having just one income, with costs associated with a newborn, is very difficult and the essentials contained within the baby box go a long way to easing that for single parents.
"We have seen first-hand how much difference this has made to the families we work with."