The "deliberate felling" of the eponymous tree at Sycamore Gap at the remains of Hadrian's Wall has robbed the people of Northumberland of a natural landmark with a world profile.
PA news agency photographer Owen Humphreys has been a regular visitor to the tree, which stood in isolation in a dip in the Roman fortifications that link the Irish and North seas.
Many visits were paid in the early hours as the dark skies and ancient terrain made it the ideal place to admire the night sky or the Northern Lights, with the tree the perfect focal point for professional or amateur snappers.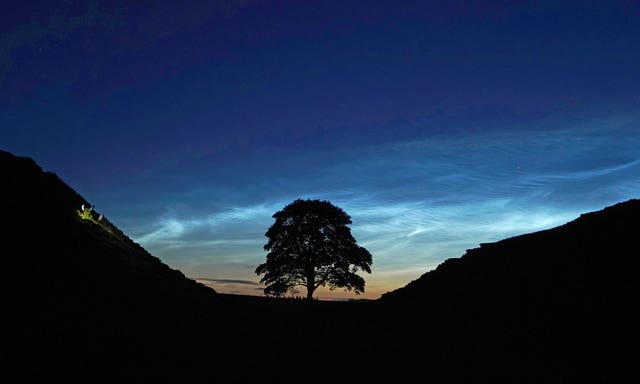 Amid the ancient remnants of Hadrian's border wall, it was a popular visiting spot.
With the Northern Lights often visible in the remote part of Northumberland, it would regularly return to the spotlight, with photographers such as Mr Humphreys sharing its attractions with a wider audience.