Scottish Government ministers and agencies want to apologise to victims of child abuse within settings they had a responsibility for managing, an inquiry has heard.
Hearings for the eighth phase of the Scottish Child Abuse Inquiry, which will hear evidence from those who suffered abuse within residential accommodation for young offenders and children, began on Tuesday.
The hearings will cover a period from 1930 until 2014.
Chair of the inquiry Lady Smith said the phase will be a "substantial case study" and will go into most of 2024.
Appearing on behalf of Scottish ministers, Christine O'Neill KC said witnesses giving evidence to the inquiry on behalf of the Scottish Prison Service (SPS) and Education Scotland wish to apologise to victims in person.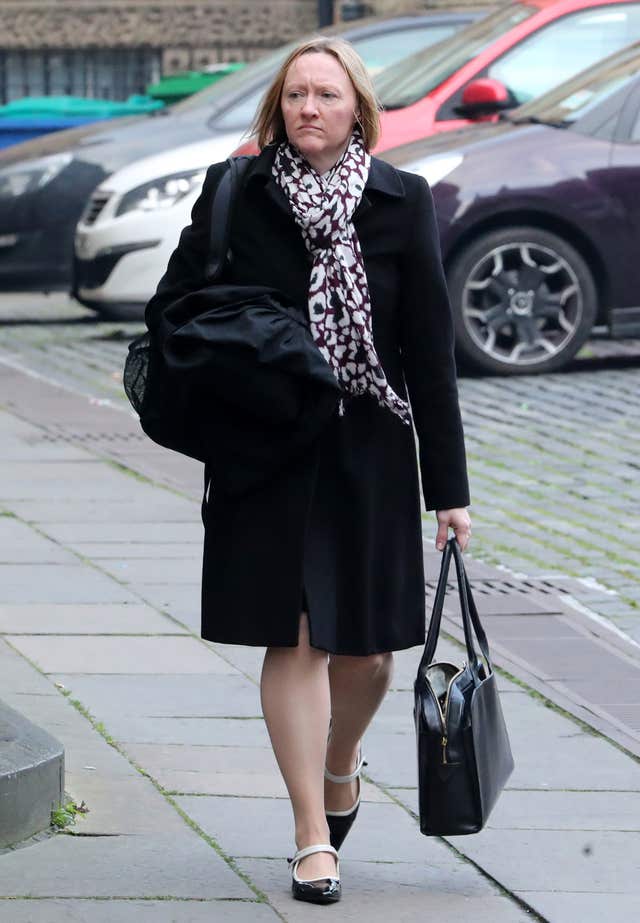 Currently, six people under the age of 18 are housed in the two facilities.
Ms O'Neill said: "The Scottish Prison Service and Scottish ministers have acknowledged that children were abused in institutions for which SPS and its predecessors were responsible for.
"The responses (from SPS and the Scottish ministers) contain unreserved apologies for that abuse and for unacceptable practices and conditions in those institutions.
"Those who are to give evidence on behalf of the SPS and Scottish ministers wish to and will in due course – if the inquiry permits them to do so – make those apologies in person before this inquiry."
Lady Smith responded: "Good."
Ms O'Neill also acknowledged that schools and education facilities inspected by Education Scotland and its predecessors such as Her Majesty's Inspectorate of Education had records of abuse that had taken place.
Ms O'Neill said: "Again, the representative of Education Scotland who will give evidence would wish to expand upon that acknowledgement and to apologise in person for the inadequacies in inspection regimes and insofar as those may have contributed to an environment that allowed abuse to take place."
Ms O'Neill said the Scottish Government "want and need" to understand "the nature and extent" of the abuse suffered by survivors who have engaged with the inquiry and "how that abuse was able to happen".
She added: "The evidence of survivors may lead the inquiry in due course to make recommendations by the further regulation of accommodation for young offenders and children and young persons in need of care and protection."
Appearing on behalf of Glasgow City Council, Richard Pugh KC said the local authority found reports of abuse that took place at secure schools it operated "deeply troubling" and apologised "unreservedly" to those who had experienced abuse.
He said: "What happened to you was unacceptable and should not have happened."
Meanwhile, the City of Edinburgh Council solicitor acknowledged incidents of inappropriate restraint as recently as 2019 at the Howdenhall secure unit in the city.
Solicitor Duncan Batchelor told the inquiry: "City of Edinburgh Council apologises to all those who suffered abuse as children."
He acknowledged there had been a "failure to learn lessons" from previous inquiries and reports.
On behalf of Police Scotland, solicitor Claire Pender said the force wished to "express sympathy to all children who have suffered abuse".
She said: "Police Scotland also wishes to inform the inquiry they are currently conducting investigations into non-recent child abuse in these establishments."
The inquiry, before Lady Smith, continues.