The King has sent a message of condolence to the president of India after the country's deadliest rail disaster in decades.
Nearly 300 people died and more than 1,000 were injured when three trains collided on Friday in the state of Odisha.
Charles, who travelled to Romania last week for a private break, said he and the Queen were "most profoundly shocked and saddened" by the "dreadful accident" outside Balasore.
The King added: "I would like to express our deepest possible condolences to the families of all those who have so tragically lost their lives."
"I have particularly fond memories of visiting Odisha in 1980 and meeting some of its people on that occasion."
The King, who signed his message Charles R, told President Droupadi Murmu: "I pray, therefore, that you may be able to convey our most heartfelt prayers and sympathy to all those who have been affected by this appalling tragedy, together with our special thoughts for the people of Odisha."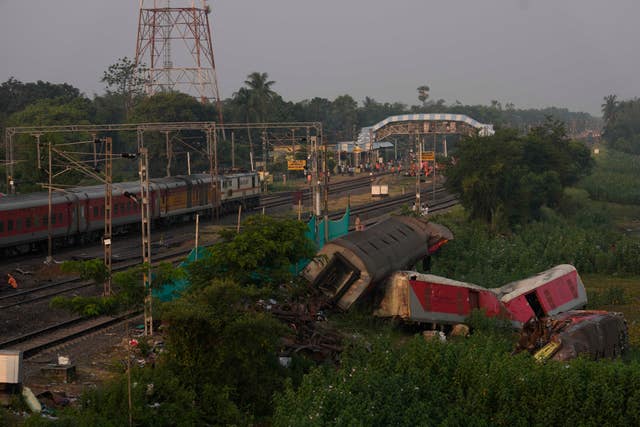 The crash involved the Coromandel Express travelling from Howrah in West Bengal state to Chennai in Tamil Nadu state, and the Yesvantpur-Howrah Superfast Express travelling from Bengaluru in Karnataka to Howrah.
Families of the victims filled a hospital in Bhubaneswar city to identify and collect bodies on Monday.