The fresh searches in the hunt for Madeleine McCann appear to have drawn to a close in Portugal as briefing tents were taken down and heavy machinery was removed from the site.
Officers spent three days scouring a remote reservoir after "certain tips" were given to German prosecutors about the case.
The searches led police to a concentrated area of land on a peninsula at the Barragem do Arade, which personnel began to dig with shovels on Wednesday afternoon.
A few kilometres away from the search area, blue tents had been set up for officials to hold briefings, which were eventually taken down as searches looked to be concluding.
On Thursday morning, police could be seen photographing the woodland where they had been digging, before a mixture of uniformed and plain-clothed officers did a sweep of the surrounding area.
A large section of the Barragem do Arade has been cordoned off since Tuesday morning, around 30 miles from where three-year-old Madeleine went missing in 2007.
Two sniffer dogs were also deployed over the course of the searches.
The operation was carried out at the request of German investigators who believe their prime suspect, convicted sex offender Christian Brueckner, 45, kidnapped and murdered the youngster.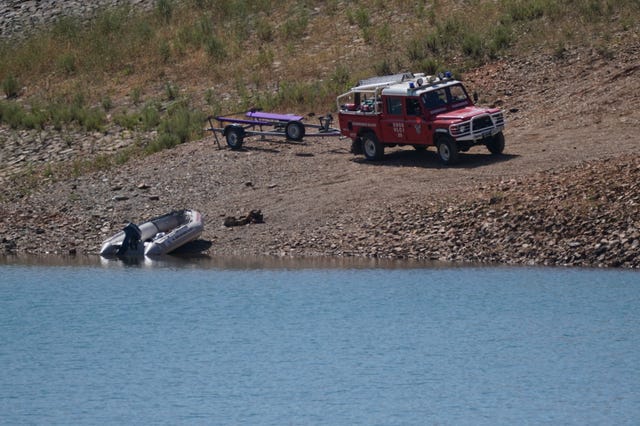 German authorities have not revealed what triggered the latest search operation, but the prosecutor for the city of Braunschweig, Christian Wolters, said they were acting on the basis of "certain tips".
He told German public broadcaster NDR the new information had not come from the suspect and they did not have a confession or "any indication from the suspect of where it would make sense to search".
The Sun reported that investigators previously found photos and video of Brueckner at the reservoir. He has reportedly denied any involvement in Madeleine's disappearance.
Madeleine was three when she vanished while on holiday with her parents in Praia da Luz, after they left her and her younger twin siblings asleep in their apartment while they went out to dinner with friends.
Portuguese lawyer Marcos Aragao Correia previously claimed that criminal contacts had told him that Madeleine's body was in the reservoir, and in 2008 he raised funds for unsuccessful private searches of the water.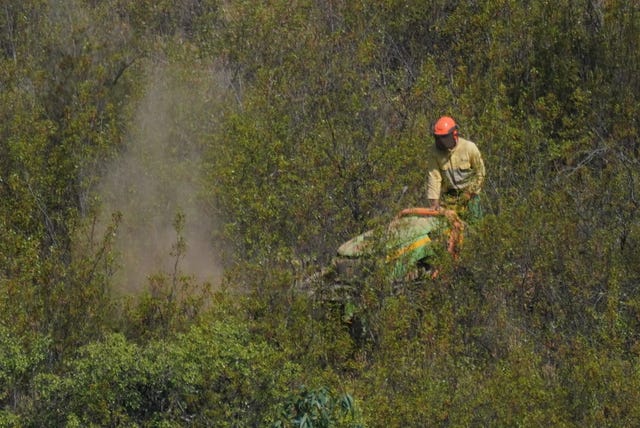 On Tuesday, search teams were seen scouring the banks – hammering away at the ground with pickaxes and combing through small rocks with rakes and spades.
Portuguese daily Expresso said that the first day ended with no significant results, and that police had collected some objects including fabrics and garments.
Madeleine's disappearance has attracted enormous media attention since she vanished, and reporters are being kept at arm's length around a mile away from where search activity is taking place.
A no-fly zone was also imposed over the reservoir for the first two days.
The new searches come as the Home Office granted an extra £110,000 in funding this financial year for the Metropolitan Police to assist with finding Madeleine, down from just over £300,000 last year.
The total funding given to Operation Grange has been just under £13.1 million since 2011.