Notorious prisoner Charles Bronson will make his latest bid for freedom at a public parole hearing this week.
The Parole Board review of one of the UK's longest serving prisoners to decide whether he should remain behind bars begins on Monday, making him the second inmate in UK legal history to have his case heard in public.
Dubbed one of Britain's most violent offenders, Bronson – who changed his surname to Salvador in 2014 after the artist Salvador Dali, has been in prison for much of the last 50 years, often spending time in solitary confinement or specialist units.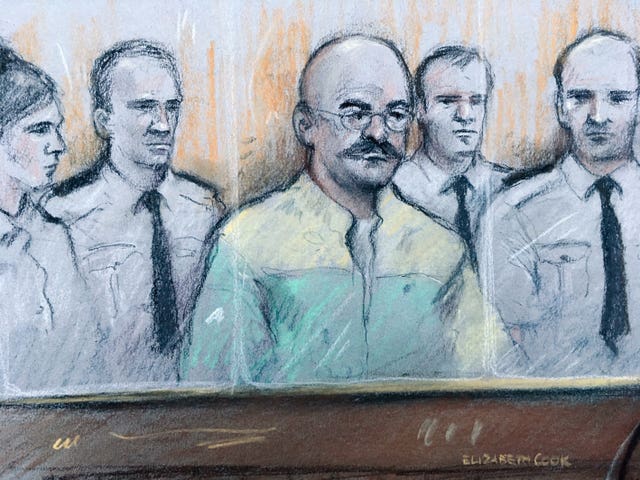 He was sentenced in 2000 to a discretionary life term with a minimum of four years for taking a prison teacher at HMP Hull hostage for 44 hours. Since then, the Parole Board has repeatedly refused to direct his release.
In a Channel 4 documentary which aired last week, he said he can "smell and taste freedom" ahead of the parole hearing.
During the programme, he is seen video calling his son George Bamby from his maximum security cell, reportedly at HMP Woodhill in Milton Keynes, Buckinghamshire.
Discussing the prospect of his parole review, Bronson insisted he had reformed, talked about how he has turned to art while behind bars and hopes to be released so he can enjoy "what's left" of his life.
"I've got a horrible, nasty, vicious, violent past (but) I've never killed anyone, I've never harmed a woman, never harmed a child," he said.
"I'm focused, I'm settled, I can actually smell and taste freedom like I've never, ever done in (my) life. I'm now anti-crime, anti-violent.
"What the f*** am I still in prison for?"
Bronson was the first prisoner to formally ask for a public hearing after rules changed last year in a bid to remove the secrecy around the parole process.
Members of the public and the press will be able to observe the proceedings – which continue on Wednesday – via a live stream. But the third and final day of the hearing will take place behind closed doors on Friday.