Victims of the Parsons Green Tube bomb believed they were going to die in the rush-hour blast, a court heard, as they spoke of their nightmares since the attack last year.
Commuters were caught in a fireball when Ahmed Hassan's bucket-bomb partially exploded, leaving 23 people with burns and a further 28 with injuries from the panicked stampede to get away.
Prosecutor Alison Morgan told the Old Bailey at Hassan's sentencing hearing on Friday that the likely result of the device fully exploding would have been "serious harm, if not fatality" to those close to it.
Commuter Stephen Nash said he had to give up his job as a social worker due to his fear of getting on the Tube since the incident in September 2017.
He was left shaking, unable to sleep and anxious after the attack, in which he suffered severe burns to his head and ears as well as blisters to his mouth and nose, and now avoids travelling in to the capital.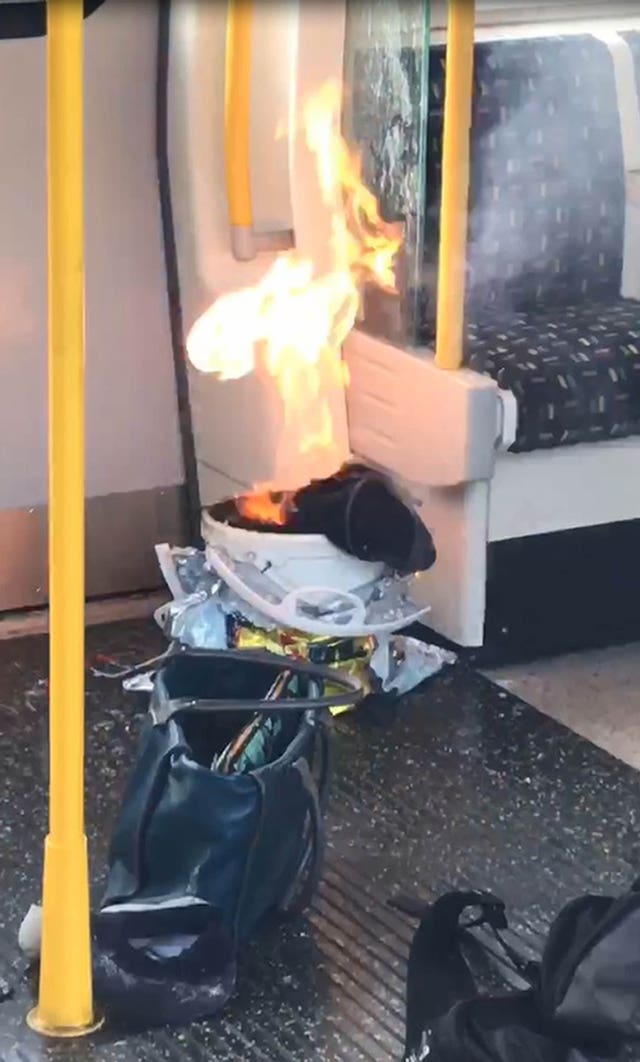 "I believed I was going to die so, due to fear, I don't use the Tube. I don't go into London any more. I don't like being amongst crowds."
Another victim, Lucinda Glazebrook, suffered superficial burns to her face and hands, and has been diagnosed with post-traumatic stress disorder.
In her statement, also read by Ms Morgan, she said: "I view myself as a changed person. I believed I was going to die."
She told how she was plagued by disturbing images of the bomb exploding and the face of Hassan.
She said: "When this happens I feel frightened and experience physical reactions including palpitations and breathlessness."
Ann Stuart said she had been left "on edge" and "tearful for no discernible reason".
She said she has endured frightening dreams, adding: "Since this happened I wake most mornings shaking and anxious."
Daniel Prieto, who suffered burns to his neck and had his eyelashes singed in the blast, said he cannot bring himself to use Parsons Green station because it "brings back bad memories", Ms Morgan said.
He added that his life had "changed completely" and said he had to receive treatment from a psychologist "to overcome the effects of the explosion".
Another victim, identified only as Miss S, also had to see a psychologist, and has scars that will take up to two years to heal, Ms Morgan said, after suffering 16% burns to her body as the fire melted her tights.