Margot Robbie used hand gestures to explain she had lost her voice and could not be interviewed at her first red carpet premiere since the start of the US actors' strike in July.
The Barbie actress appeared at the premiere of Saltburn in Los Angeles on Tuesday, having co-produced the thriller alongside Josey McNamara, directed by The Crown actress and Oscar-winning filmmaker Emerald Fennell.
Robbie led the star-studded cast, including Barry Keoghan and Jacob Elordi, on the red carpet for the first time since the start of the Sag-Aftra US actors' strike which ended last week after an 118-day shutdown.
When asked to be interviewed, 33-year-old Robbie gestured to her throat and shrugged her shoulders to explain she had lost her voice, which was later confirmed by her representatives.
The Australian actress last appeared at the London premiere of Barbie alongside co-star Ryan Gosling just two days before the strikes brought an end to stars attending premieres.
Speaking of his co-producer, McNamara told the PA news agency: "It was great, very proud of the movie, feel happy we are here. It's been a long process, feels like it's been a long time but very happy for people to see it.
"I love Emerald, I love Margot, they're both amazing so it just makes it fun to go to work."
The Barbie and Promising Young Women producer – which won Fennell an Academy Award, added on the strikes: "It's great to have them (the cast) back, it's the dream to have a premiere, we made the move together so it's great that they get to come and celebrate with us."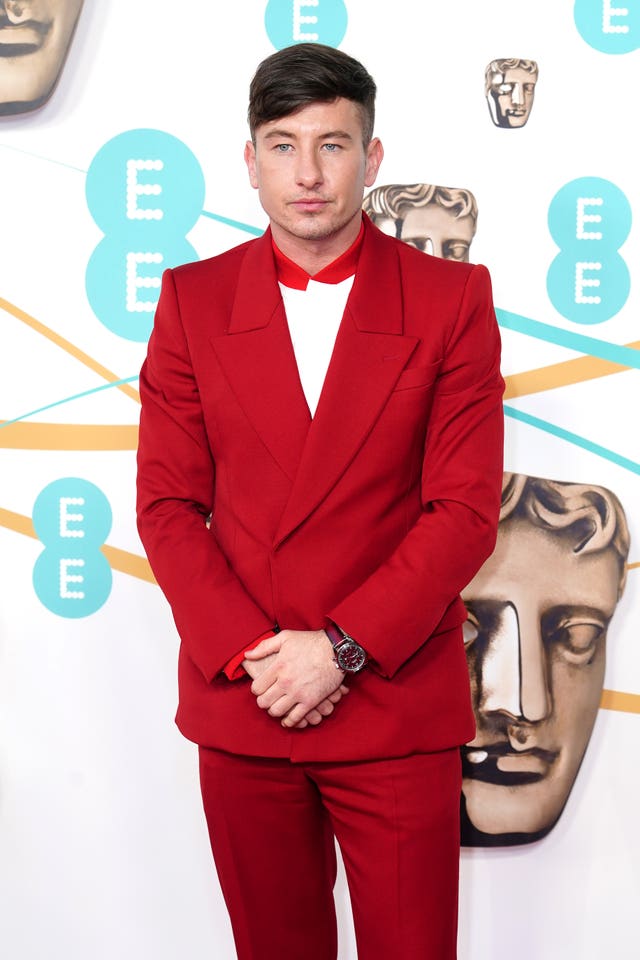 He finds himself drawn into the world of the charming and aristocratic Felix Catton (Elordi) who invites Oliver to his eccentric family's sprawling estate in Saltburn, where he becomes infatuated with the aristocrat.
The film, which is set for release on November 17, also stars Rosamund Pike and Richard E Grant, as well as British star Carey Mulligan who also appeared at the red carpet premiere at the Theatre at Ace Hotel in Los Angeles.
British singer-songwriter Sophie Ellis-Bextor also graced the red carpet, after director Fennell decided to incorporate her 2001 hit Murder On The Dancefloor into the end of the film.
"I didn't know Emerald…I knew she was a big talent and it was a lovely thing to be approached. I saw a little synopsis of how the song would be used in the movie and that was enough really, I was sold.
"When I finally saw the movie I loved it but also it's really lovely to have a song like Murder (On The Dancefloor) that I've been singing for over 20 years and so surprised by it's new interpretation."
"A character dances to it in a way I've never seen before and if it takes off it's going to give me a lot to process the next time I'm doing it on stage," she added.
British composer Anthony Willis, who wrote the score to Saltburn, told PA "it is such an English movie".
"Obviously I loved the script so much and then getting to see Emerald's first directors cut with just her incredible work all the amazing performances and all these character's brought to life blew me away," he said.
"And then getting to create the score to accompany Oliver on his crazy summer journey of lust and longing and puzzles and all of the above was so much fun."