Edgar Barrera, the producer and songwriter known for his work with such artists as Madonna, Karol G and Shakira, leads the 2023 Latin Grammy nominations.
The Latin Recording Academy announced this year's nominees in a livestream on Tuesday and Barrera is up for 13 awards.
He is nominated for best pop song, record, album, songwriter and producer of the year — and has two nominations in the song of the year category. He also has three nominations apiece in the best tropical song and best regional song categories.
Just behind him are some of his collaborators, such as Karol G, Shakira and Camilo. They have seven nominations each, as does Kevyn Mauricio Cruz Moreno, the Colombian songwriter who works under the moniker Keityn.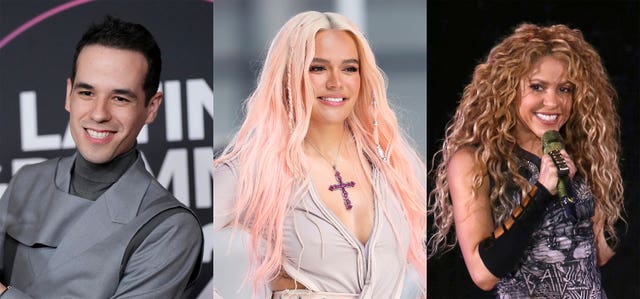 Barrera and Moreno are also nominated in the songwriter of the year category alongside Felipe Gonzalez Abad, Manuel Lorente Freire, Horacio Palencia and Elena Rose.
The songwriter of the year is first of three new categories, which also includes best singer-songwriter song and best Portuguese-language urban performance.
The 24th Annual Latin Grammy Awards will take place on November 16 in Seville, Spain.
There are 11 nominees in the record of the year category including Christina Aguilera, Rosalia, Natalia Lafourcade, Maluma and Marc Anthony. The album of the year category contains Pablo Alboran, Camilo, Karol G, Juanes and Carlos Vives.
Song of the year nominees includes Lasso's Ojos Marrones, Grupo Frontera featuring Bad Bunny's Un X100to, and Eslabon Armado and Peso Pluma's Ella Baila Sola.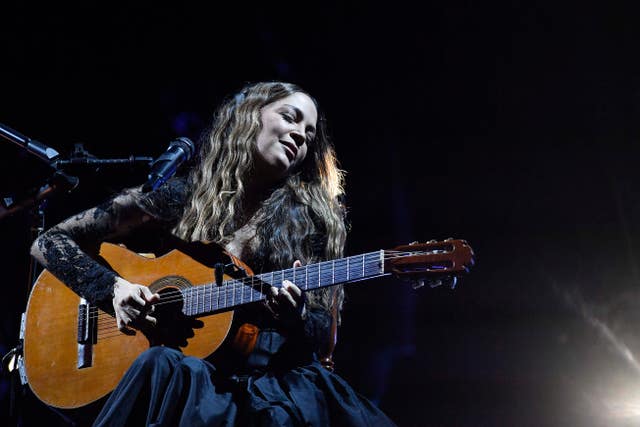 The nomination follows her performance and acceptance of the coveted Video Vanguard Award at the 2023 MTV VMAs held last week.
"This group of creators reflects musical excellence and the richness of Latin music, and I look forward to celebrating them during Latin Grammy Week in Seville which will be a truly historic moment for our organisation," said Latin Recording Academy chief executive Manuel Abud in a statement.
The Latin Grammys will broadcast live on Univision in the US and Radio Television Espanola in Spain.