Jay Blades has unveiled a series of upcycled chairs that will feature at this year's Chelsea Flower Show.
The eight creations were produced at The Repair Shop host's workshop in Ironbridge, Shropshire, and encompass a range of different colourful designs.
They will feature in the London Square Community Garden at this year's flower show, which runs between May 23-27.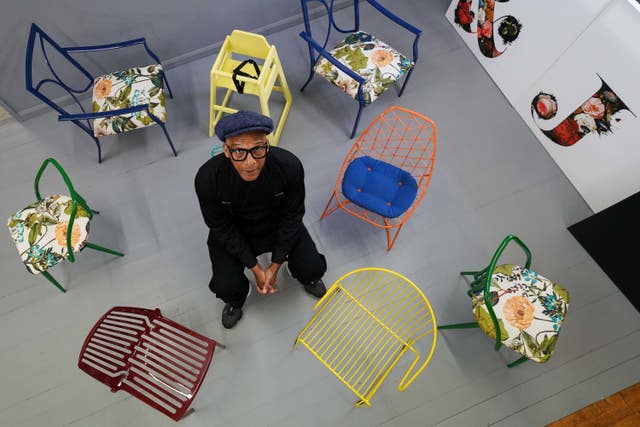 Blades' furniture restorers, Jay & Co, were commissioned to provide chairs to fit around a large communal garden table under a pergola.
After Chelsea Flower Show has concluded, the pieces will be relocated to the rooftop garden that served as the inspiration for the display.
"I encourage all of you to get outside whenever you can and experience the peace and joy that green spaces bring."
The half-acre garden at the Doddington and Rollo estate was mostly created with donated plants, trees, shrubs, compost and tools, from locations such as Kew Gardens and nearby Battersea Park.
Last year, a special one-off episode to mark the BBC's centenary saw Blades and the repair team visit the King, when he was still the Prince of Wales, at Dumfries House in Scotland.