Barry Humphries was known internationally for a plethora of alter egos who poked fun at the nuances of all sections of Australian society.
Across a seven-decade career, the entertainer delighted audiences with characters including softly spoken gentlemen, regular "blokes", and boorish politicians, whose stories often overlapped.
Following his death in Sydney aged 89, here is a look back at some of Humphries' classic characters.
– Dame Edna Everage
After beginning as a drab Melbourne housewife satirising Australian suburbia, the character evolved an increasingly boisterous and eccentric persona, with "wisteria hue" hair and cat eye glasses.
Rarely seen without bunches of gladioli flowers, Dame Edna was known for her extravagant wardrobe, ornate glasses and gaudy, custom-made gowns, which featured Australian symbols such as the national flag and the Sydney Opera House.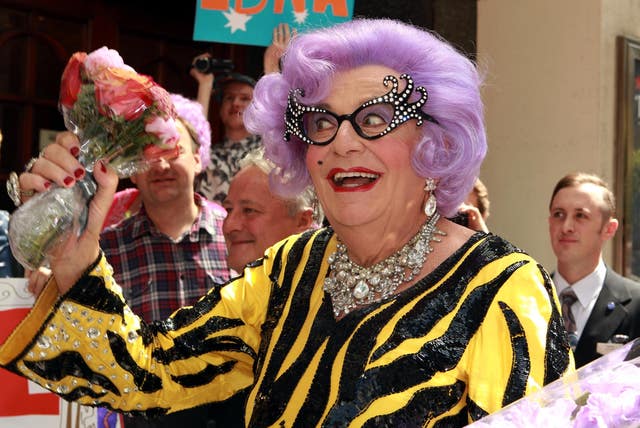 Humphries later successfully transitioned the character from stage to television, performing in the self-titled talk show The Dame Edna Experience, which ran for two seasons in 1987 and 1989 respectively, and other programmes.
– Sir Les Patterson
Humphries often performed the character of Australian statesman and cultural attache Sir Les Patterson in tandem with Dame Edna, though the two were polar opposites.
He would often appear looking dishevelled and red-faced, dressed in a dirty suit, with a drink and cigarette in hand.
Sir Les popped up in pre-recorded segments of Dame Edna's talk show, and in 1987, Humphries appeared on BBC Radio 4's Today programme, where he played both characters simultaneously.
– Sandy Stone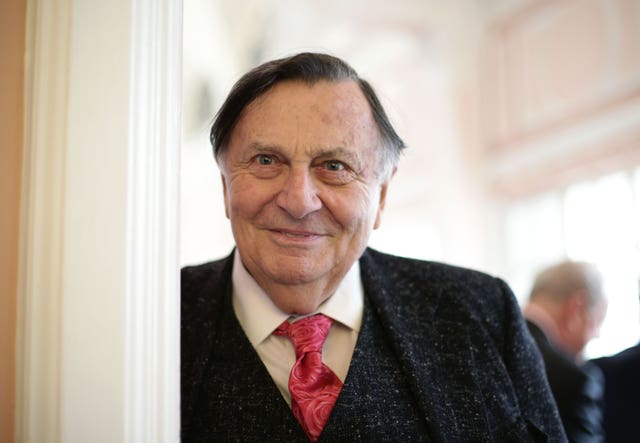 Mr Stone, a dead man who inhabits the world of his youth, would often appear in a bed shirt and dressing gown to regale audiences with stories of his life.
Unlike Dame Edna and Sir Les, Humphries reportedly had a genuine affection for the character, which was reflected in his soft delivery and gentle persona.
In 1990 he published a book, titled The Life And Death Of Sandy Stone, which contained a collection of the character's monologues with humorous footnotes.
– Barry McKenzie
Originally created by Humphries as part of a comic strip for UK publication Private Eye, Barry McKenzie is a young Australian man with a penchant for beaches, beer and beautiful "sheilas".
The character was supposed to parody the boorish behaviour of Australians overseas – ignorant, loud and drunk, while also retaining a straightforward and friendly aspect.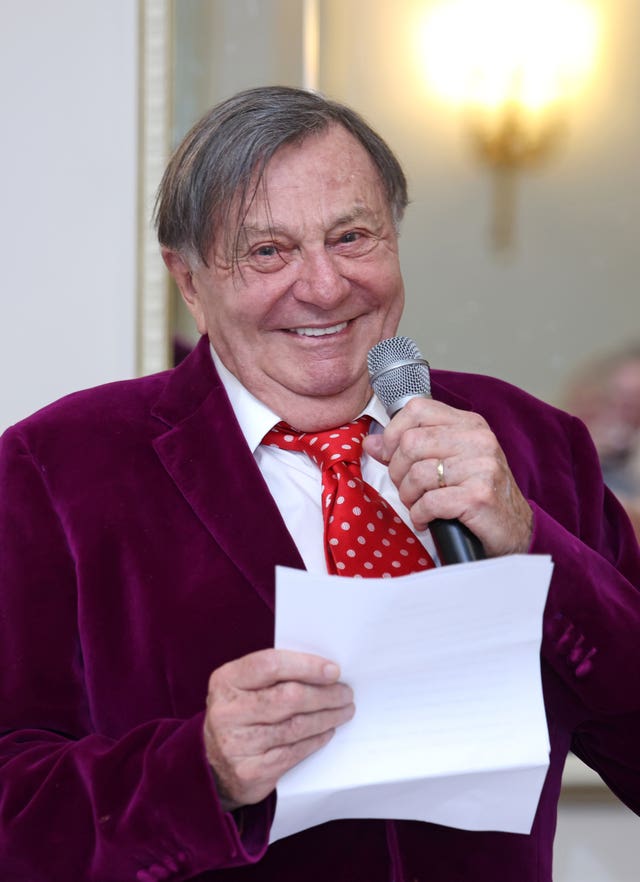 The first two books were published in London but were initially banned in Australia over indecency.
Barry McKenzie was later the subject of two films in the 1970s, starring Barry Crocker in the title role, and featuring Humphries, this time in the role of "aunt" Edna Everage.
– Bruce the shark
More recently Humphries has lent his voice to the popular Pixar film Finding Nemo, in which he played the intimidating Great White Bruce the shark.
Despite his appearance, Bruce leads the fish-friendly support group, with the well-known slogan "fish are friends, not food" – though still retains his latent killer instincts.
Humphries was also recruited to play the role of the Goblin King in the first instalment of Peter Jackson's The Hobbit trilogy: An Unexpected Adventure.