Stormzy, Dave and Central Cee are among the British artists who have helped hip hop and rap music claim a record share of the UK albums market in 2022, according to new figures.
Last year, the genre achieved its highest annual portion of all album consumption across sales and streaming at 12.4%, making it the third largest behind rock and pop, record labels association the BPI has said following analysis of Official Charts data.
In 2015, the genre secured just 4.0% of the annual consumption – but in the last four years, it has commanded 10% or more of the market with 2022 moving up from the previous year's 11.9%.
The 2022 growth was supported by the release of music by global stars including Drake and Kendrick Lamar, but the BPI has said "much of its success" is down to the popularity of British artists.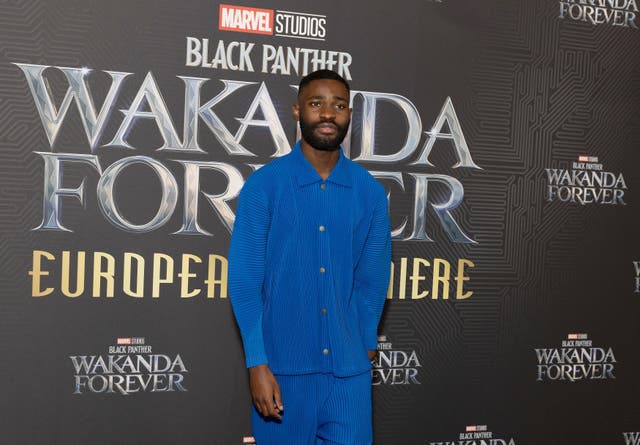 The continued success of Dave's number one albums Psychodrama and We're All Alone In This Together following his arena tour in 2022 and Little Simz's Mercury Prize winning album, Sometimes I Might Be Introverted, also supported the increase.
Brighton-born rapper ArrDee also had a successful year after his record Pier Pressure was 2022's biggest new debut album by a UK artist, according to BPI.
Sophie Jones, BPI chief strategy officer and interim chief executive, said: "As 2023 marks the 50th anniversary since the birth of Hip Hop and Rap, the genre is showing immaculate timing by celebrating another milestone in its remarkable history and claiming a historic annual share of the UK albums market.
"Hip Hop/Rap has been hugely popular with British music fans since The Sugarhill Gang's ground-breaking hit Rapper's Delight at the end of the 70s.
"But while at one time most of its successes here were exported from across the Atlantic, the UK today has a thriving scene of its own, led by brilliant artists such as Dave, D-Block Europe, Little Simz and Stormzy, to name a few.
"They and many others in the genre are taking full advantage of the opportunities provided by streaming, which, with record label support, has placed them at the centre of British music culture and is delivering them hugely-deserved success."
Despite having the year's top three titles with albums by Harry Styles for Harry's House, Ed Sheeran's Equals and Taylor Swift's Midnights, the pop genre came in second place and saw its share drop slightly from 28.4% to 27.2%.
The new analysis is among the stats reported in the BPI's latest edition of their yearbook – All About The Music 2023.