YouTuber KSI has said he is "genuinely ashamed" and "deeply sorry for any pain or suffering" he has caused in a video apology addressing his use of a racial slur.
The 29-year-old internet personality, real name Olajide "JJ" Olatunji, said he was taking part in conversations with people from the South Asian community after also visiting a mosque to meet an imam earlier this week.
He has faced criticism for his use of the four-letter slur, referring to people of Pakistani origin, during a Countdown-themed video made with his collective of YouTubers, The Sidemen.
In a video posted to the Fred Talks Fighting YouTube account on Wednesday afternoon, KSI is seen sitting at a table while reading from a pre-written statement.
He said: "I want to express my heartfelt regret for what I said and I want you to know that I am genuinely ashamed and deeply sorry for any pain or suffering I have caused.
"I realise that my words have consequences and as a public figure (I have) a responsibility to use my platform for good rather than perpetuating discrimination – and this week I have failed to do this.
"Privately I have taken the time to engage in very early conversations with some people from South Asian communities and will continue to do so in the coming weeks and months ahead.
"I will continue to educate myself on the rich history and culture of South (Asia) and the struggles faced by its people. I am committed to doing better, being a better ally and using my platform to uplift marginalised voices."
KSI added that he was "truly sorry" for his actions and said he knows it will take "time and effort" to regain the trust of those he has "hurt".
"I hope my sincere apology and commitment to educate myself will be a step towards healing and unity and I fully understand my actions will speak louder than my words," he added.
It comes after he issued an apology on Twitter before visiting the Al-Hikam Institute in Bradford on the 13th day of Ramadan.
A video posted on social media appears to show KSI in dark clothing and a red head covering listening to members of the mosque discussing his use of the slur.
The YouTuber-turned-boxer announced on Monday that he was taking a break on social media as he had been "messing up a lot" of late.
His statement included an initial apology where he admitted: "There's no excuse, no matter the circumstances."
DJ and presenter Bobby Friction was among those who had criticised him, tweeting: "I had this racial slur thrown at me & got physical beats by racists for my entire childhood."
A statement from The Sidemen posted on Twitter on Monday said the collective had "reflected on this incident both collectively and individually" and were "truly ashamed that we let ourselves and you guys down".
KSI has more than 24.1 million subscribers on YouTube and 8.8 million followers on Twitter.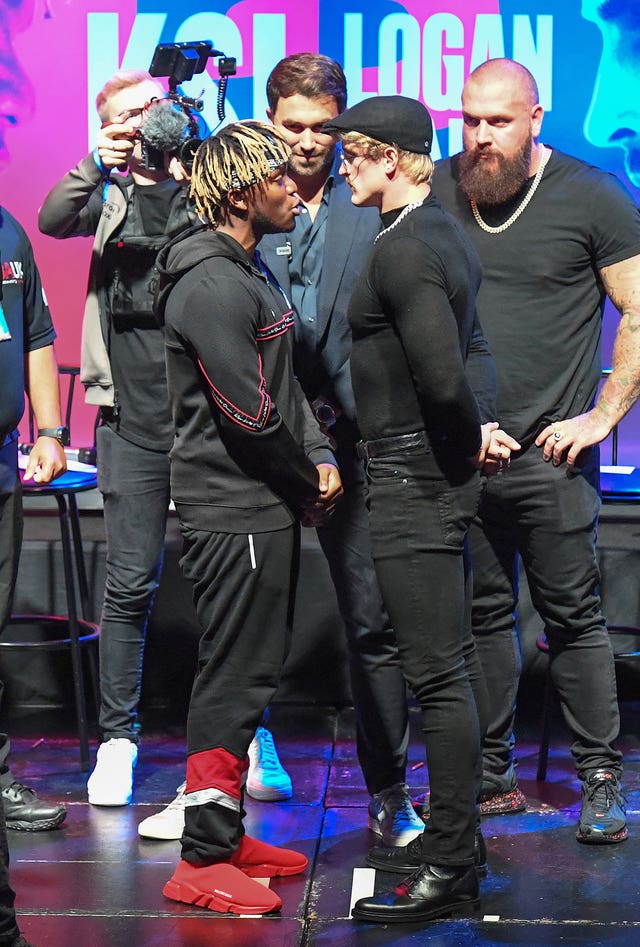 In July 2021, his second album All Over The Place went to number one in the UK.