An official Government playlist compiled to celebrate the King's coronation featured a track by grime artist Dizzee Rascal – despite his domestic violence conviction.
The musician lost an appeal last week after being found guilty in April of assaulting his ex-fiancee, Cassandra Jones.
Dizzee Rascal's track Dance Wiv Me, featuring DJ Calvin Harris and singer Chrom3, was originally one of 28 songs on the Department for Digital, Culture, Media and Sport's public Coronation Celebration Playlist on Spotify.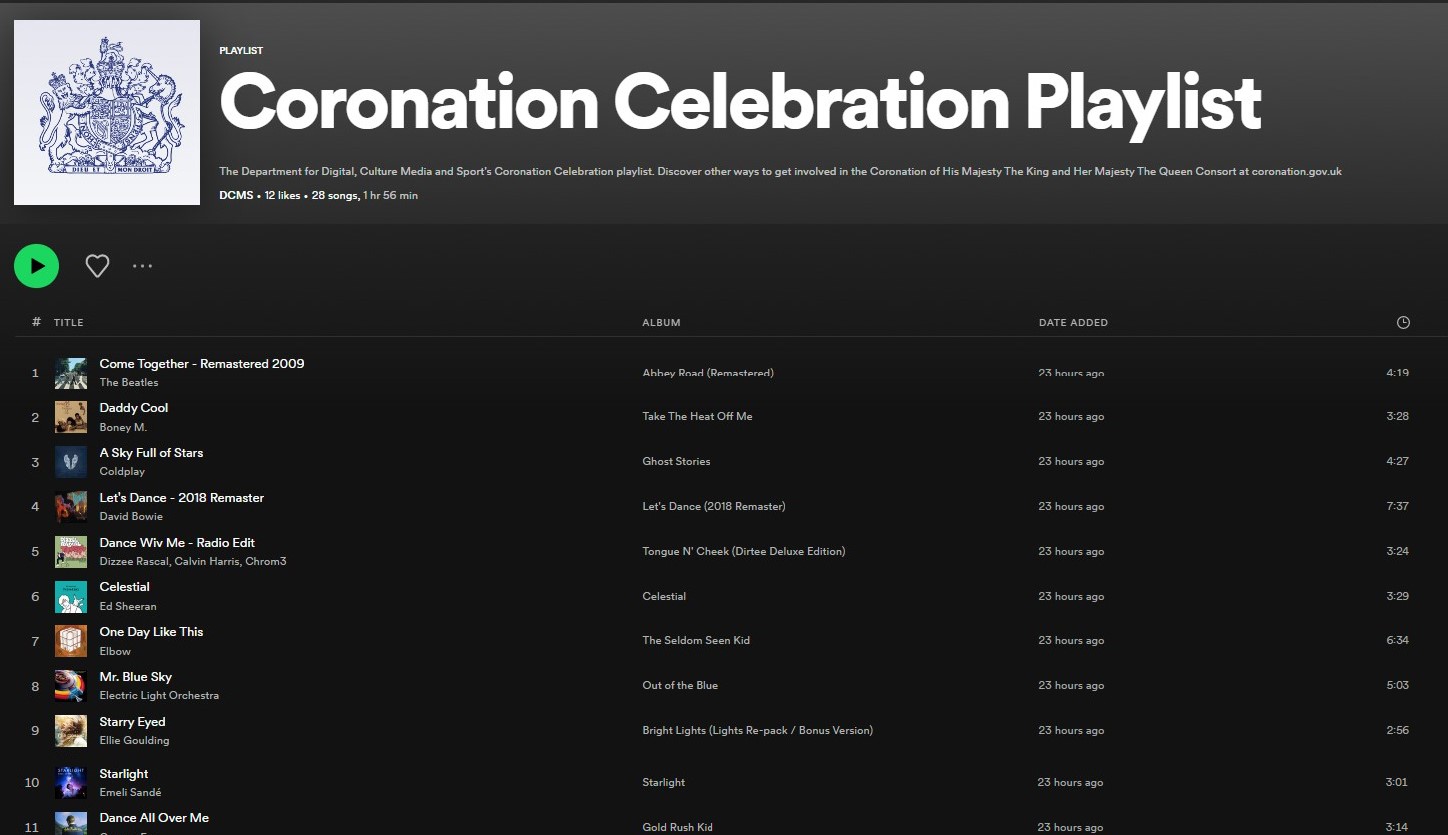 The Queen Consort, who will also be anointed and crowned at the coronation on May 6, has determinedly campaigned against domestic violence for years.
Other hits on the playlist, which runs for one hour and 56 minutes, include The Beatles' Come Together, Boney M's Daddy Cool, Harry Styles' Treat People With Kindness, Kate Bush's Running Up That Hill, the Spice Girls' Say You'll Be There and the appropriately titled King by Years And Years.
The compilation appears as a link on the new official coronation website – coronation.gov.uk – under Toolkit, a range of materials designed to help the nation celebrate the King's crowning.
Monday marks three months until the high-profile event, which forms part of a weekend of festivities.
Dizzee Rascal, whose real name is Dylan Mills, was found guilty after a trial of assaulting Ms Jones by pressing his forehead against hers and pushing her to the floor during a "chaotic" row after he barged into her south London home in June 2021.
After the 38-year-old lost his appeal last week, Ms Jones said in a statement that the verdict shows "wealth and status cannot be used to silence women" and that "support is out there".
Camilla has been an outspoken campaigner against domestic violence.
In November, she hosted a major reception at Buckingham Palace, where she called for an end to "heinous crimes" committed against women and girls.
A DCMS spokesperson said: "The playlist has been created to celebrate British and Commonwealth artists ahead of the upcoming coronation.
"A track featuring Dizzee Rascal was included in error and as soon as this was identified it was removed."
Buckingham Palace declined to comment.