The head of Spaceport Cornwall said she will step down at the end of May.
Melissa Quinn's exit comes months after Virgin Orbit's first rocket launch from Cornwall ended in failure.
Ms Quinn joined the Spaceport team during its early stages in 2014 and went on to become the head in January 2021.
Under her leadership, the facility Cornwall Airport Newquay secured its first spaceport licence and hosted the first rocket launch from UK soil.
Ms Quinn said she will be announcing a new job, which will aim to contribute "to the advancement of space exploration", in the coming weeks.
She said: "This has been one of the hardest decisions of my life, and absolutely no reflection on Spaceport Cornwall but a personal decision believing it is the right time to move on.
"It has been a huge challenge, professionally and personally, to deliver this project and I am incredibly proud of what my small dedicated team and I have achieved.
"Mostly I am proud of our work with local young people, especially girls, inspiring them to get into Steam (science, technology, engineering and maths) careers, as well as challenge the status quo.
"With the Cabinet approval last week, I am leaving Spaceport Cornwall at the start of an exciting new chapter and I will be cheering it on from the side lines.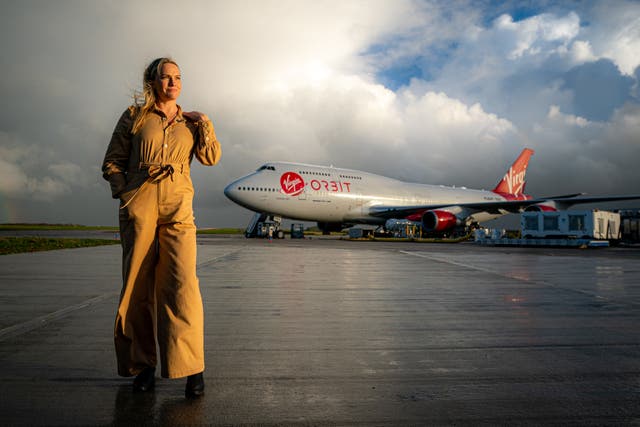 Ms Quinn signed off with the words "ad astra" – Latin for "to the stars".
In April, Sir Richard Branson's satellite launch company filed for bankruptcy protection in the US after failing to secure rescue funding.
In January, Virgin Orbit, based in California, sought to complete the first satellite launch from UK soil, with hopes the mission would be a major stepping stone for space exploration from the UK.
However, the firm's LauncherOne rocket failed to reach orbit and saw its payload of US and UK intelligence satellites dive into the ocean.