The UK will be a science and technology "superpower" by the end of the decade, under a new plan announced by Rishi Sunak.
Funding of more than £360 million has been promised by the Government, as the Prime Minister hopes a science and technology framework will place the UK at the forefront of new technologies including artificial intelligence and supercomputing.
That ambition has been one of the central aims of Mr Sunak's premiership, with Michelle Donelan recently appointed to head up the new Department for Science, Innovation and Technology.
Mr Sunak warned on Monday that the UK "can only stay ahead with focus, dynamism and leadership", as the new 10-point plan promised to use the post-Brexit freedoms to craft "pro-innovation regulations" and develop a "pro-innovation culture" in the public sector.
It comes as the Government also announced it would extend once again the funding guarantee, this time until June, for successful applicants to the EU's Horizon programme.
There have been hopes that Mr Sunak's new deal on the Northern Ireland Protocol could pave the way for the UK to re-join the 100 billion euro research scheme.
A row erupted last month between leading scientists and the Government, with the Treasury criticised for taking back £1.6 billion it had allocated for research and which had been set aside for UK involvement in Horizon.
Mr Sunak said: "Trailblazing science and innovation have been in our DNA for decades. But in an increasingly competitive world, we can only stay ahead with focus, dynamism and leadership.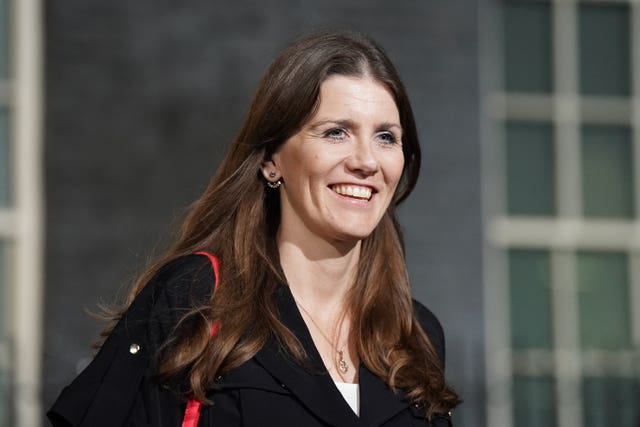 Included in the framework are plans to boost private and public investment in research and development, as well as using the Government's buying power to boost innovation through public sector procurement.
It also pledges to ensure that researchers have access to the "best physical and digital infrastructure" for research and development, as part of efforts to attract the best talent to Britain.
Ms Donelan said innovation and technology "hold the keys" to raising productivity, increasing wages and reducing energy prices.
"We are putting the full might of the British Government and our private sector partners behind our push to become a scientific and technological superpower, because only through being world-leaders in future industries like AI and quantum will we be able to improve the lives of every Briton," she said.
The new plan is backed by an initial set of projects, including a £250 million investment in AI, quantum technology and engineering biology, as well as the publication of a new review of UK research by Sir Paul Nurse, director of the Francis Crick Institute.
Sir Paul said: "It is absolutely right, as the Prime Minister has said, that the future of the UK depends upon research, science and technology.
"Only by being a leading science nation can the UK drive a sustainable economy, increased productivity and generate societal benefits such as improved healthcare and protecting the environment."