Pursuing space launches from UK soil is not a good use of funds until issues with delays in licensing can be resolved, MPs have been told.
The Science and Technology Committee heard "devastating" evidence from Space Forge, one of the companies that lost a satellite when Virgin Orbit's Start Me Up mission failed to reach orbit.
Bosses of the aerospace manufacturing company said the regulatory process in the UK makes it an unappealing site for launch, taking too long and costing too much.
A dislodged fuel filter was behind January's failure of the first attempt to launch satellites into orbit from the UK, Virgin Orbit said.
MPs heard the failure was not necessarily a deterrent to companies wanting to launch from the UK in the future, but rather the deterrent is the Civil Aviation Authority's (CAA) regulatory procedure.
Patrick McCall, non-executive director at Space Forge, said: "The CAA is taking a different approach to risk, and a bit to process and timing as well.
"But I think unless there is, without wanting to be too dramatic, a seismic change in that approach, the UK is not going to be competitive from a launch perspective."
Joshua Western, chief executive of the company, described the portal for applications and email correspondence taking up to six weeks, suggesting there is a lack of engagement with UK authorities.
He compared this to Portugal, where someone from the government or from the regulator was in contact on more or less a weekly basis.
Mr Western told the committee: "Quite frankly it costs us more to licence our satellite for launch than it did to launch it."
Mr McCall said: "I think the conclusion I've reached is, right now it's not a good use of money, because our regulatory framework is not competitive."
He added that for the UK to be able to launch again with commercial customers, the next couple of launch customers need to be government – people who he said are happy to take the risk that this could take quite a long time.
Greg Clark, chairman of the committee, said it was a "disaster" that an attempt to show what the UK is capable of had turned "toxic for private, privately funded launch".
The MPs heard there were potentially too many organisations and processes involved in achieving regulatory approval.
It was originally hoped the launch could take place before Christmas but owing to technical and regulatory issues it had to be pushed into this year.
Spaceport Cornwall was awarded an operating licence in November, enabling it to host the UK's first space launch, but licences for Virgin Orbit remained outstanding until later in the year.
Mr Clark told CAA representatives at the committee: "The evidence that we've heard, not just from Space Forge but from Virgin Orbit, is the most devastating evidence I've heard on a commercial regulatory context since I've been chairing this committee.
"Something that was a strategic priority for this country to be ahead of the world, we've heard evidence from investors and operators to say that their experience of regulation here has put us behind the rest of the world."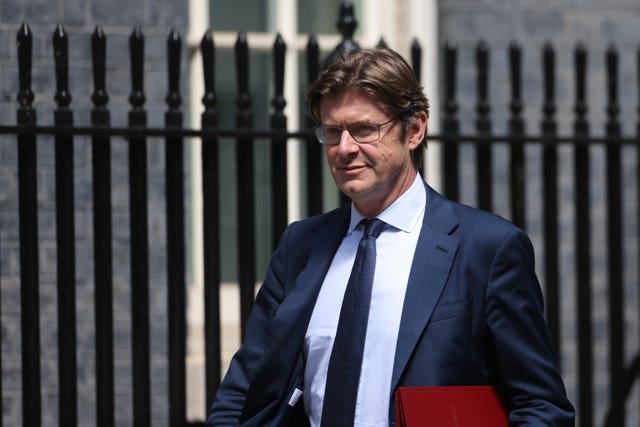 "In that period we've had 18 board meetings… at a dozen of those board meetings space and our progress in space was a substantive matter for discussion and debate, including an extraordinary board meeting in advance of the Virgin Orbital launch."
He added that a key goal for the CAA is to enact the legislation.
Asked what recommendations the committee could make that would make it possible for the authority to deliver what it is being asked, Sir Stephen said: "Probably the key one is the one that's been mentioned particularly by Mr Hart (Dan Hart, chief executive at Virgin Orbit) – because it's been obvious to us as well – is the multifarious agencies that licence applicants, or launch aspirants, have to engage with.
"That point about some sort of central gateway to help manage that process, I think is really important.
"I mean, if it's difficult for us, as the Civil Aviation Authority, to make all those connections with other aviation authorities around the launch area… then it's even more so for commercial entities and is very much so for small, medium enterprises, and it might put them off that process."
He added that safety is not negotiable, but he would welcome the encouragement for all involved to move faster.
But he said these things will take time if they are to be done properly.
Tim Johnson, director for space regulation at the CAA, said: "Helping develop a safe and thriving UK space industry is a key part of our work as the space regulator.
"Since taking on the regulatory role in July 2021, we have granted 285 space licences, including to Spaceport Cornwall and Virgin Orbit, and there are a further 38 applications in the pipeline from aspiring spaceport, launch and satellite operators."