Captain Johnny Sexton insists Ireland are not thinking about anything beyond Scotland as they seek to avoid complacency following previous World Cup failures.
Andy Farrell's men are within touching distance of the quarter-finals and a likely clash with either hosts France or three-time winners New Zealand.
Yet, despite defeating defending champions South Africa in Paris to register a third consecutive Pool B victory, rugby's top-ranked nation could still be denied a spot in the knock-out stages by the Scots.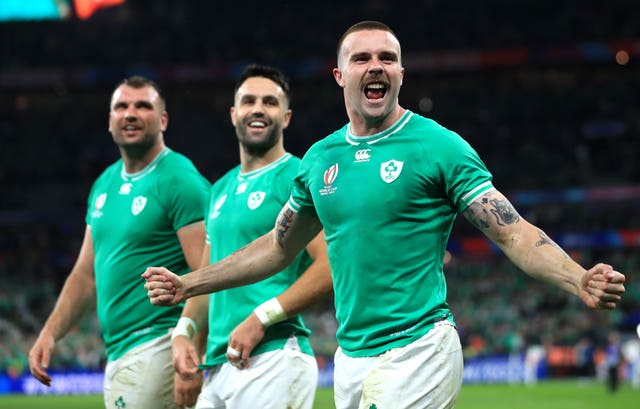 "We are not talking about being champions, we are talking about the next game," he said on the back of the 13-8 win over the Springboks.
"Now it's all about Scotland. We're not thinking about anything beyond that.
"Scotland are an excellent team. I think that they would be frustrated about how they played against South Africa (an 18-3 loss on September 10).
"It's all geared up towards that game now and making sure that we do what's required to try and win the pool.
"But we can't look beyond the next game. This competition will hurt you, that's the biggest lesson we can take from the last few World Cups."
Ireland return to Stade de France on October 7 to take on Gregor Townsend's side after upsetting South Africa.
Head coach Farrell believes the narrow win from a bruising encounter with the reigning champions is ideal preparation for future challenges.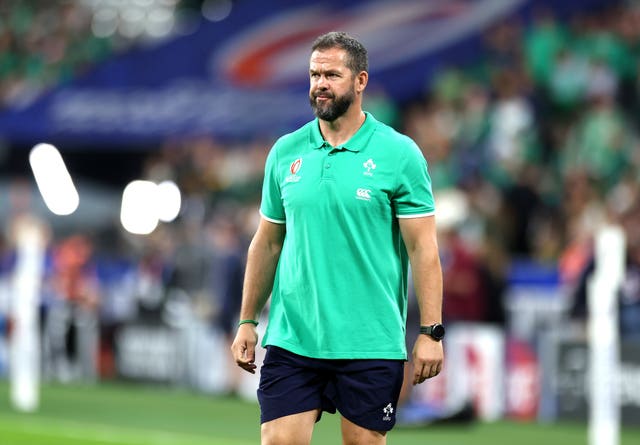 "I think the best thing about it for us is we get to feel the intensity of a big game within this World Cup and know what that feels like for further down the line.
"How we are able to be a little bit more composed, be a little bit more accurate and play our game a little bit more. It's invaluable to be able to learn those lessons with a win.
"But what I would say is when you love defending as much as we did within that game, it stands us in good stead as far as our want and our fight for the rest of competition."