Mark Cavendish will retire from professional cycling at the end of the current season.
Cavendish, who celebrated his 38th birthday on Sunday, made the announcement at a press conference on the rest day of this year's Giro D'Italia.
The Manxman boasts 53 Grand Tour stage victories and a world title, and is still set to compete at the Tour de France in July, where he could break the record of 34 stage wins he currently shares with Eddy Merckx.
"Yesterday I celebrated my 38th birthday. Like many others I've been struggling with sickness during the race as well as the effects of some unfortunate crashes. To get me through, I can't thank this group of friends enough.
"Cycling has been my life for over 25 years. I have lived an absolute dream and the bike has given me the opportunity to see the world and meet some incredible people.
"It's taught me so much about life – dedication, loyalty, companionship, teamwork, sacrifice, humility and perseverance – all things that now, as a father, I can show my children."
Geraint Thomas, his long-time friend and team-mate who won the 2018 Tour de France, called Cavendish "the greatest sprinter of all time" and said he struggled to believe his retirement news.
"He told me at the start of the Giro," said Thomas. "I didn't really believe him. I kind of thought he would keep going.
"He has had an incredible career and I am really proud to have been a team-mate of his for a long time.
"He is the greatest sprinter of all time when you see his record. But he hasn't finished ye, and has got to get the record at the Tour (de France) and hopefully win a stage here."
"Cav is without doubt the sport's greatest sprinter and will be remembered by fans across the world for his 53 Grand Tour stage wins, and I'm sure that we will all be cheering him on as he looks to add to that total in his final months of racing."
Cavendish won his first world title in the Madison in 2005 in Los Angeles, and within three years had claimed four Tour de France stage wins, as well as two at the Giro d'Italia, to become Britain's leading Grand Tour cyclist at the age of just 22.
As well as his Grand Tour exploits, Cavendish won a silver medal in the omnium at the Rio 2016 Olympic Games, and gold in the scratch race at the 2006 Commonwealth Games in Melbourne, representing the Isle of Man.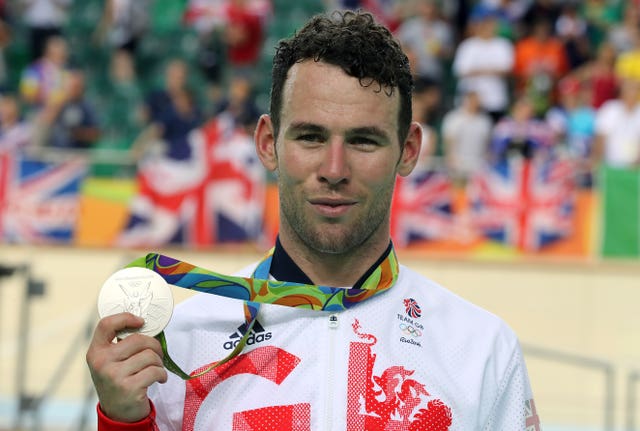 Park added: "Professional and passionate, Cav has been a real asset to our team over the years and will be remembered as both a peerless rider and a fantastic teammate with time for everyone.
"We wish him the very best of luck both for the rest of his final season in the peloton and in the next stage of his career."