Rafael Nadal will be absent from next week's French Open and has signalled his intention to retire in 2024.
The 22-time grand-slam champion has not played since his second-round exit at the Australian Open in January.
Nadal struggled with a hip injury during the straight sets defeat to Mackenzie McDonald and the ongoing issue has failed to recover sufficiently in order for the 36-year-old to feature at Roland Garros.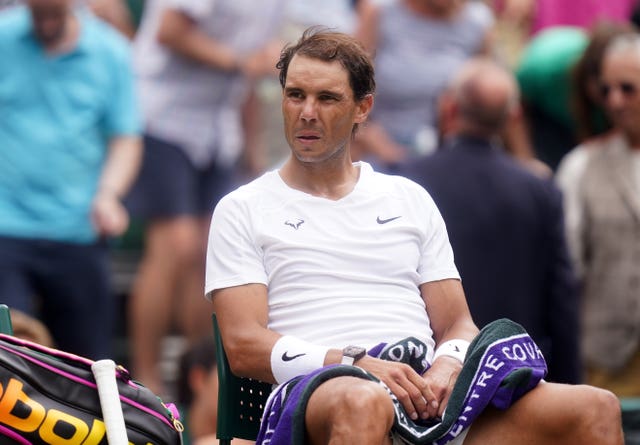 The 14-time French Open champion now plans to rest for the coming months with the aim to recover so he can play at "important tournaments" in 2024 during what will be his final year on the ATP Tour.
"My goal and my ambition is to try and stop and give myself an opportunity to enjoy the next year that will probably be my last year in the professional tour," Nadal told a press conference.
"That is my idea but I can't say 100 per cent it will be like this but my idea and my motivation is to try to enjoy and say goodbye to all the tournaments that have been important for me.
On next week's French Open, Nadal explained: "First thing I'm not going to be able to play in Roland Garros.
"I was even working as much as possible every single day for the last four months, they have been very difficult months because we were not able to find a solution to the problems I had in Australia.
"Today I'm still in a position where I am not able to feel myself ready to compete at the standards I need to be to play Roland Garros.
"I am not the guy who will be at Roland Garros just to play."
Nadal's team revealed on Wednesday his intention to hold a press conference on Thursday that brought back memories of his withdrawal from Wimbledon last year.
An abdominal tear forced the world number 14 to exit the championships after his quarter-final win over Taylor Fritz last July and his participation at the All England Club this summer is in doubt.
No timescale was set by Nadal to recover from his current hip issue and instead his plan is to stop completely in the hope of being able to recover and then enjoy a final swansong in 2024 when the Olympic Games will be played at Roland Garros next summer.
"After a couple of years that in terms of results have been positive because I was able to win a couple of grand slams and important tournaments, the real situation is I was not able to enjoy my diary work," Nadal said.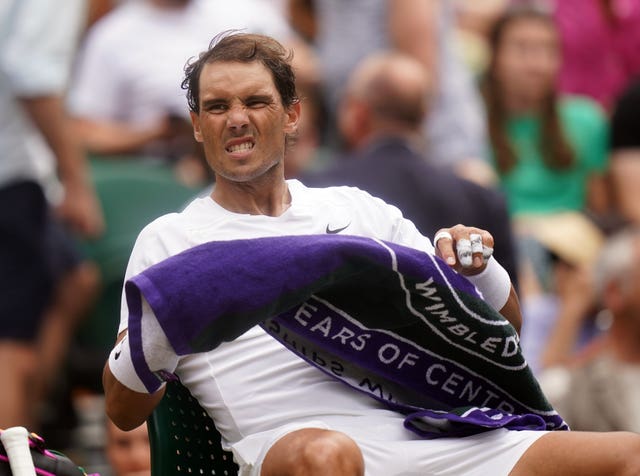 "I need to stop for a while. My position is to stop and I don't know when I can come back to the practice court.
"I will stop for a while, maybe one month, maybe two months, maybe three months. I am a guy who doesn't like to predict too much the future. I am following what I believe is the right thing to do for my body and my personal happiness.
"I don't want to say one thing and do the other. It is better to hold the options open and see what is the best calendar possible (next year).
"I would like to play the things that are important for me and of course the Olympic Games is an important competition and one I hope to play. Will it be my last or not? I cannot say."