Jarrod Bowen knows exactly what winning a trophy would mean to West Ham fans – he only has to ask his partner's father Danny Dyer.
The Hammers will bid to reach a first European final in 47 years when they take on Dutch side AZ Alkmaar in the Europa Conference League semi-final.
Former Eastenders hardman Dyer is a huge West Ham supporter and Bowen revealed he has been left in little doubt about the significance of Thursday night's first leg at the London Stadium.
"I've only been here three years but I feel a massive part of this club. I feel like a fan, almost, as well. I know how much it means to the fans and I'm one of them who wants to give them that success.
"The missus' old man is obviously on me every week. But for everyone, the whole club, it's not been a great season but staying in the Premier League is the main aim and bringing the trophy home for the fans would be a good end to a bad season."
Europe has been the one bright spot in a tough season for West Ham, although they took a huge step towards securing their Premier League safety with a 1-0 win over Manchester United on Sunday.
"That result was obviously massive for this club so going into tomorrow night it's given us a lot of confidence," added winger Bowen.
"We can use it as a kind of springboard to help us. We know it's going to be a difficult game.
"They're a really good side and it's a European semi-final. We're at home first so we can use that to our advantage with our fans and the atmosphere I know they're going to create."
Last season, West Ham were on their last legs when they reached the Europa League semi-finals, losing over two legs to eventual winners Eintracht Frankfurt.
This term, manager David Moyes feels they may just be peaking at the right time.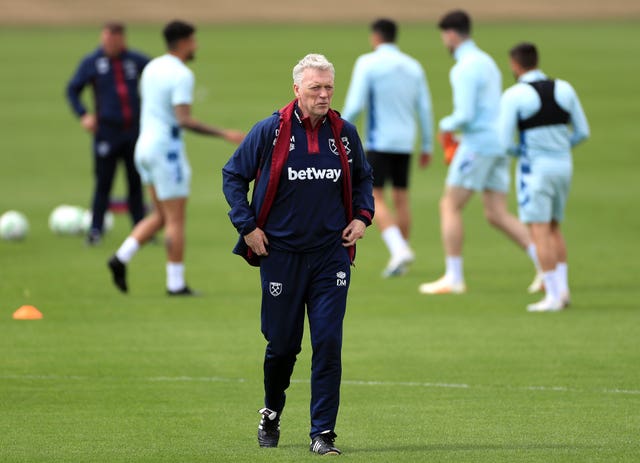 "It tends to be now that games are really important; semi-finals, finals, league games you have to win. Having your best form at this time of the season is always important.
"I do believe that we're playing some of our best stuff just now. I think we can still get much better and I'm hoping we're going to show that in the coming games."
AZ are currently fourth in the Dutch Eredivisie and beat Lazio and Anderlecht to reach the last four.
Their coach, London-born Pascal Jansen, said: "Making the final would, of course, mean a lot to us.
"Reaching the semi-finals is already something that doesn't happen often and we are very proud to be here. We know that we are facing a big fight, but at the same time we have a chance."
In the AZ goal will be a player who has faced West Ham before, the former Brighton and Arsenal keeper Mathew Ryan.
He said: "We have to be confident and believe in our own game. We are committed to executing our plan.
"If we succeed at the level that I know we can do, there is a great chance to win the tie."