Mercedes boss Toto Wolff has warned Lewis Hamilton that the team's next upgrade is unlikely to haul him into the championship fight.
The Silver Arrows are set to introduce a revamped machine in Imola on May 21, the race which follows this weekend's Miami Grand Prix.
Hamilton finished sixth in Azerbaijan on Sunday, 46 seconds behind Sergio Perez, while team-mate George Russell was further down the road in eighth.
After the race, Hamilton, who is already 45 points off the championship pace with just four rounds on the board, admitted he is counting down the days to Mercedes' upgrade.
But team principal Wolff said: "The target (for the upgrade) is Imola but I need to manage everybody's expectations.
"We are talking so much about the upgrade but we are not going to put it down on the track and drive circles around Red Bull."
Perez raised hope that team-mate Max Verstappen will not canter to a hat-trick of world championships following his impressive drive on the streets of Baku.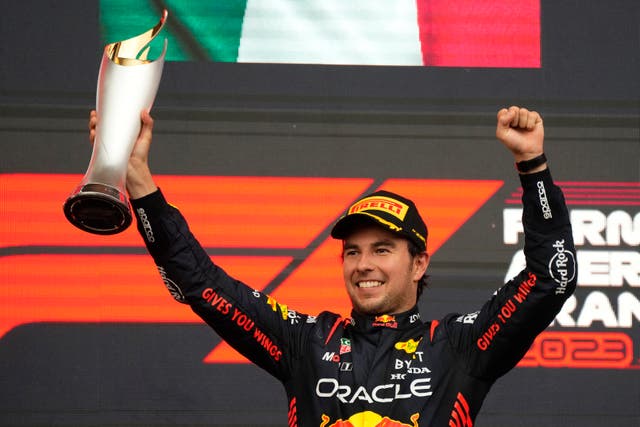 Red Bull have dominated the sport since a major regulation change at the beginning of last season, winning 14 of the last 15 races.
Russell claimed after the opening round in Bahrain that the team from Milton Keynes could win every race this year.
Ferrari's Charles Leclerc secured two poles in Azerbaijan, but he still finished a distant 21 seconds behind Perez in third on Sunday.
"We basically have two cars that are sailing off into the sunset on merit. We either have to do a better job, all of us together, to catch them up, or change the regulations.
"And I don't think we should be doing the second. We have to win on merit and that means being more clever."