Fabio Paratici has resigned as Tottenham's managing director of football.
Paratici steps down after losing his appeal against a 30-month Italian Football Federation (FIGC) ban on certain football related activities, which FIFA ruled to extend worldwide.
Tottenham said in a statement: "Whilst there continues to be a dispute as to the scope and extent of the ban, the current worldwide ban prevents Fabio from fulfilling his duties as our managing director of football.
"Fabio has consequently taken the decision to resign from his position at the club with immediate effect to focus on his legal position in respect of the FIGC and FIFA rulings."
Tottenham chairman Daniel Levy said: "This has been a stressful time for Fabio and his family. We wanted to ensure that we allowed for due process to be followed. Fabio is a man who lives and breathes football – we wish him well.
"As outlined in our year end results, we started several months ago to restructure our football operations and last week announced the appointment of Scott Munn as chief football officer to head up all the departments. We shall continue to strengthen our football functions over the coming months."
Paratici, who had been in his role at Tottenham since the summer of 2021, was handed a two-and-a-half-year suspension from working in Italy in January by the FIGC Court of Appeal for his involvement in allegations of false accounting at his old club Juventus, who were given a 15-point deduction.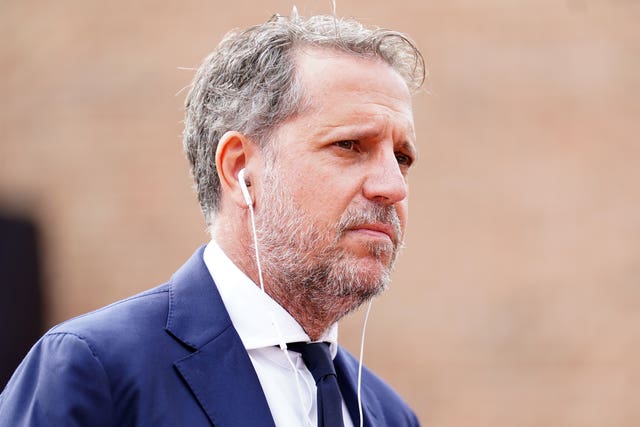 Wednesday saw the appeal hearing take place at the Italian National Olympic Committee (CONI) in front of the Sports Guarantee Panel.
The panel accepted Juventus' appeal against their points deduction and have ordered a new trial to take place.
Pavel Nedved, Paolo Garimberti and Enrico Vellano were also successful in appealing against their charges but Paratici, Andrea Agnelli and Federico Cherubini had their appeals rejected.