Four-time major winner Brooks Koepka shrugged off the lingering debate over a controversial ruling to set an imposing clubhouse target on day two of the 87th Masters.
Koepka shared the overnight lead with Jon Rahm and Viktor Hovland after an opening 65 at Augusta National and was relishing an early start on Friday, with bad weather forecast later in the day.
And the former world number one took full advantage of ideal conditions to post a flawless 67 for a halfway total of 12 under par, the joint-third lowest in tournament history alongside LIV Golf CEO Greg Norman.
US Amateur champion Sam Bennett was Koepka's nearest challenger on eight under after a second consecutive 68 completed shortly before play was suspended due to the threat of thunderstorms.
Rory McIlroy also reached the safety of the clubhouse moments before the siren sounded, but the world number two signed for a hugely disappointing 77 which left him five over par and three shots outside the projected cut.
Koepka, who won the most recent 54-hole LIV event in Orlando on Sunday, had quickly moved into the outright lead with a birdie on the second and followed a run of five pars with an eagle from 13 feet on the eighth.
Further birdies followed on the 13th and 15th, both par fives, as Koepka cruised into pole position to claim his fifth major title and a first since the 2019 US PGA Championship.
However, while Koepka was out on the course, an incident from his first round continued to be debated after TV footage appeared to show his caddie Ricky Elliott saying "five" to playing partner Gary Woodland's caddie on the 15th.
If that was deemed to have been advice on which club Koepka had just hit into the par five it would be a breach of the rules, but the pair were quickly cleared of any wrongdoing by tournament officials.
"I think what they said was they were signalling to somebody else or he (Elliott) was signalling to somebody of what it was," Koepka said. "It wasn't Butchy (Woodland's caddie Brennan Little).
"They asked us what we hit walking down the fairway, so they had no idea."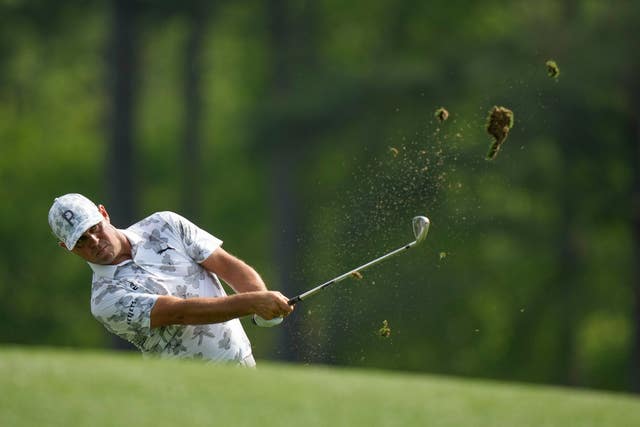 "The last thing I'm going to do is give it to Gary Woodland, the US Open champ.
"And the funny part about it is I think if he would have known we were hitting five, he would have hit six because I don't think Gary is that short and he's 10 in front of me, 12 yards in front of me?"
Speaking after his second round of 72, Woodland said: "At the end of the day, Brooks hit his shot on 15. I asked Butchy if he saw what he hit. He said no.
"When we were walking down, I asked Brooks what he hit, and he said five. If I would have known that, I probably would have hit six iron and I would have hit six iron in the middle of the water.
"At the end of the day I didn't hear anything or I didn't see anything. My caddie didn't hear anything or see anything either."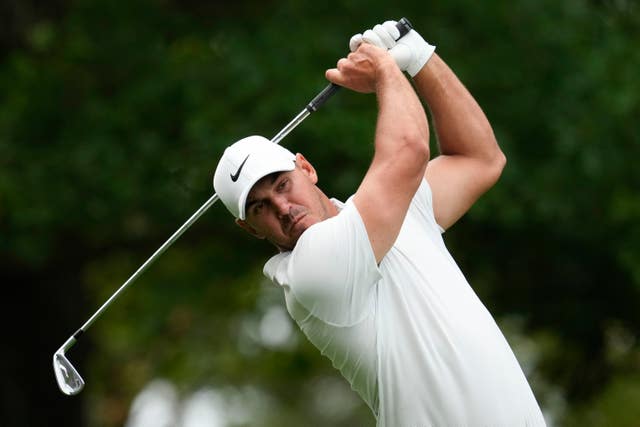 "It's very obvious… it's staggering that they've denied it because the evidence is there," McGinley said.
"This is common practice on tour. Whether you like it or not, it happens in every professional tournament around the world.
"If the authorities want to stamp this out (they would) really come down on this and make an example of it, and obviously they haven't. They've chosen not to do that and it looked very clearly the evidence was against them."