Nottingham Forest captain Lyndsey Harkin wants to use the challenge of being a working mum and playing football to show her children that anything is possible.
Harkin, 31, is leading Forest's charge towards the WNL Northern Premier Division title, with the club having lofty ambitions of rising towards the top of the women's game.
Harkin is a club stalwart, having initially started playing as an eight-year-old before returning for a second spell after a stint with Doncaster Belles.
But playing in the third tier means that Forest are not professional and Harkin has a difficult balancing act.
She has two children, Reuben who is 11 and five-year-old Connor, while also holding down a full-time job in customer sales for a timber company.
Then there are three training sessions a week in the evening and a Sunday match to contend with.
It is a hectic life but she is doing it to show her boys what can be achieved when you work hard.
"It is difficult on both sides, missing the time with the children but football gives me a good focus as well," she told the PA news agency.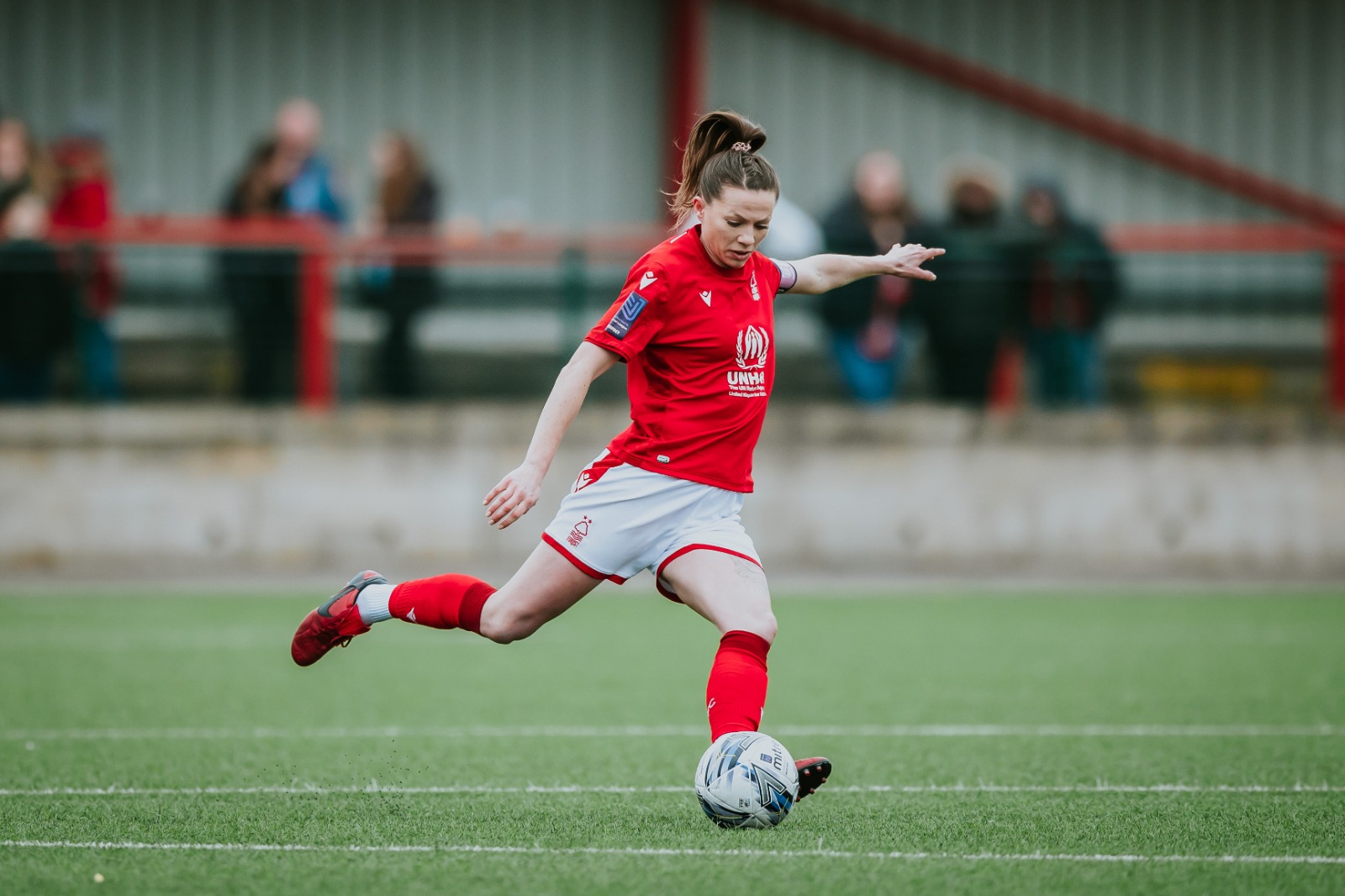 "It is difficult to manage your time, but we wouldn't do it if we didn't want to.
"We love playing football, it's not our job, but it sort of is, it gives us a chance to represent the club on a really good level. It can be difficult, but I have got good support."
The defender, whose family are all lifelong Forest supporters, has got to live the dream of playing at the City Ground on several occasions since the women's side came under the Forest umbrella in 2017.
A crucial win over Burnley last weekend put them in pole position to finish top of the Northern Premier Division, where a play-off against the Southern champions would await before a possible application to the Championship.
The WSL is the dream for Forest and Harkin says things have come a long way since she joined as a child.
"The foundations are in place," she said. "The club is going in the right direction. It is down to us getting the job done on the pitch now. It is not as simple as winning the league and going up, there is the north and south play-off.
"There are a lot of things to happen, but as a club we are ready to go up.
"It has gone in line with improvements in women's football in general and the Lionesses winning was a huge thing to put it on that pedestal.
"When I was first at Forest from eight to 18, from that point to now it has changed massively.
"The club is really supportive of us, they have got us under that one-club umbrella. We are looked after in that respect.
"It was quite difficult in those early years, it was quite volunteer-based. The support and funding is improving and long may it continue."