Five months ago Georgia Hale helped wreck England's Women's Rugby League World Cup dreams when she featured in the New Zealand line-up that secured a 20-6 win at the LNER Community Stadium in York and a place in their sixth straight final.
Now the 27-year-old Kiwi is relishing the prospect of swapping old rivalries for the Leeds Rhinos and playing alongside some of those players she reduced to tears when she becomes the first former player from Australia's full-time WNRL to feature in the new Betfred Women's Super League season.
Hale's arrival at the Rhinos, who begin their quest for a second straight Grand Final win over last year's vanquished rivals, the newly-rebranded York Valkyrie, at Headingley on Easter Sunday, marks another hugely significant moment for the domestic game.
In the wake of what was widely regarded to be a successful World Cup campaign both on and off the field, Leeds and York announced they would become the first two clubs to pay their players bonuses, and Hale's arrival will be central to the campaign to maintain momentum.
"I'm excited to pull on a Rhinos jersey and take to the field with the girls," Hale, a former Auckland Warriors and Gold Coast Titans player who headed to England as part of a pact with her partner, Rhinos men's front rower Sam Lisone, told the PA news agency.
"We were hugely impressed with the England girls during the World Cup, especially given so many of them were having to juggle all sorts of things like motherhood, university and shift work. To still turn out the product they did was remarkable.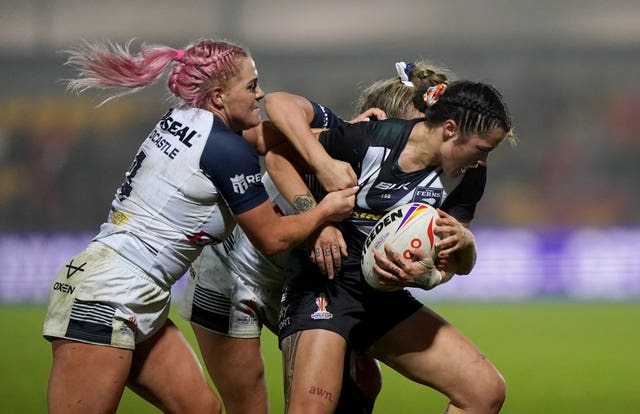 Hale's Rhinos will start as strong favourites to retain their crown, not least because of another statement close-season signing in former St Helens centre Amy Hardcastle and with two more fast-rising England stars, Fran Goldthorp and Georgia Roche, at their disposal.
It is a further testament of the big strides made in the women's game that Goldthorp and Roche, along with York's Hollie Dodd, have been in advanced talks to become the first domestic players to sign relatively lucrative deals to move to the WNRL, and all three could yet still depart prior to the start of the Australian pre-season at the end of May.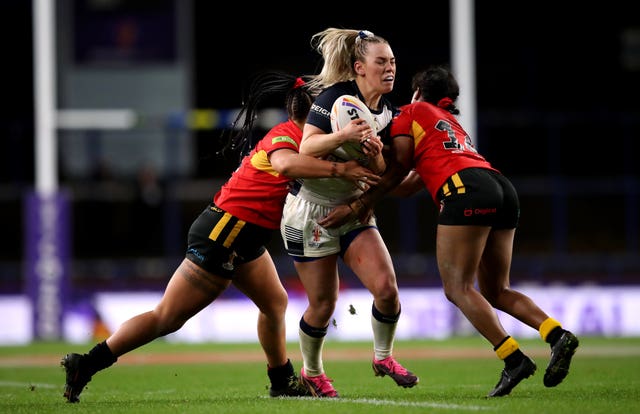 "It will be a massive thing when it happens," added Hale. "We don't want it to look like we're losing talent, because it will show that England has the systems in place to produce players who can go all the way to the WNRL and experience both the sport and a totally different way of life.
"It's not about putting WNRL on a pedestal, it's about the whole package. We've seen in the men's game how players go over there and bring back their experience back to the Super League. Personally I would love to see Super League teams develop relationships with WNRL sides so they can learn and feed off each other."
"Sam and I keep as far away from each other as possible when we're approaching match day," laughed Hale. "We prepare so differently, Sam can sleep all day long whereas I hate sitting around and I'll be bouncing from one wall to the other. It doesn't get much better than Sunday afternoon footy and we're really looking forward to getting started."