Daniil Medvedev and Karen Khachanov welcomed Wimbledon's decision to overturn the ban on Russian and Belarusian players and said they would meet the entry requirements.
Wimbledon and the Lawn Tennis Association announced on Friday that athletes from the two countries would be allowed to play in British tournaments this summer.
They will have to sign neutrality agreements pledging not to express support for Russia's invasion of Ukraine, while players who receive funding from the Russian or Belarusian states, including sponsorship from state-owned or controlled companies, will remain barred.
Medvedev, the leading Russian player, reached his fifth consecutive final with victory over compatriot Khachanov at the Miami Open on Friday night and has high hopes of challenging for the Wimbledon title this summer.
He told reporters in Florida: "I'm really happy. I always said that I love this tournament. It's the only grand slam – which is surprising when we have Roland Garros – that I didn't make quarters yet, and I want to do better.
"I had some tough losses there. I want to try to turn this around. It's a beautiful tournament, beautiful grand slam. I'm really happy that I'm going to be able to play there this year.
"I don't have any Russian sponsors and I'm going to play there like we played all the last year every other tournament, to be honest.
Khachanov, who has reached the semi-finals at the last two grand slams, added: "All of the Russian and Belarusian players, we said before that we really would like to play there.
"I played quarter-finals, I'm in the Last 8 Club, and it's a really great and special event in tennis history. That's why I'm really happy that we will be able to play this year.
"There is neutrality. There is no flag since last year, end of February. So basically we just keep doing the same like all other tournaments. I don't have sponsorships now in Russia, so it is what it is."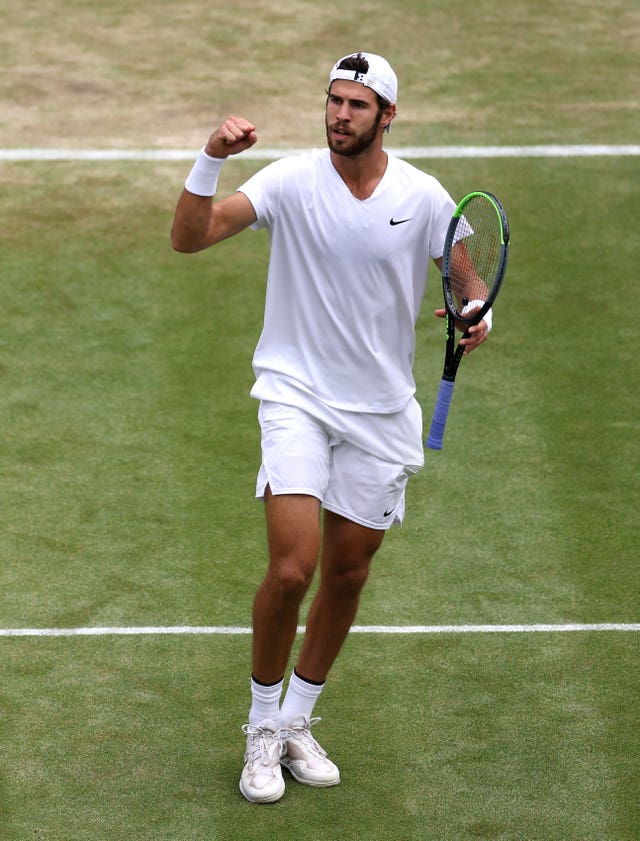 "I'm just more worried about the Ukrainian people and players," she said. "I appreciate that Wimbledon had a tough time last year not giving the (ranking) points. And I think they (Russians and Belarusians) shouldn't be allowed, actually, either to the Olympics. I'm just still a bit on the Ukrainian side of this."
Wimbledon organisers said three areas had persuaded them to reverse their position from last year – an agreement on neutrality declarations, which they ruled out 12 months ago, the threat to British tennis from continuing the ban, and coming into line with the rest of the sport after a year of Russian and Belarusian athletes competing as neutrals.
The LTA and Wimbledon were handed fines totalling two million dollars (approximately £1.6million) from the ATP and WTA for their stance while there was the possibility of tournaments like Queen's and Eastbourne being removed by the tours.
Both organisations stood by last year's decision and reiterated their support for Ukraine and condemnation of the Russian invasion.
Ukraine's Minister of Foreign Affairs, Dmytro Kuleba, reacted furiously on Twitter, saying: "Wimbledon's decision to permit the participation of Russian and Belarusian players is immoral.
"Has Russia ceased its aggression or atrocities? No, it's just that Wimbledon decided to accommodate two accomplices in crime. I call on the UK government to deny visas to their players."
Culture Secretary Lucy Frazer said in a statement: "Individual, self-funded Russian and Belarusian athletes can compete in the UK, subject to following our guidance on neutrality.
"We therefore support the approach of the All England Lawn Tennis Club and Lawn Tennis Association on the basis of following that guidance."