The Dane fronting the rebuild of elite-level British badminton after years of difficulties accepts he faces an "uphill task" with no quick fixes.
Yet former world number one Morten Frost is relishing the challenge and has a long-term vision he hopes will eventually yield success.
Frost, who was appointed performance director at Badminton England last year, feels the sport in the UK lost more than one generation of players as a result of drastic cuts to the organisation's funding in 2016.
Having been awarded sums around or in excess of £5million for each of the previous three Olympic cycles by UK Sport, BE was initially told it would receive nothing prior to Tokyo 2020 after failing to hit performance targets.
BE, who oversee the British Olympic programme on behalf of the home nations, did later receive a share of an additional funding pot but that six-figure amount was not sufficient to reverse many cost-cutting measures.
Funding for the Paris 2024 cycle has been set at a much more healthy £3.2million but Frost knows there is a lot of lost time to make up for.
"We are suffering the consequences of not having had funding for six years," said the 64-year-old. "It's more or less about rebuilding.
"Six years doesn't sound a lot but in badminton terms it's maybe two or perhaps even three generations of players that we are missing.
"It's an uphill task but we're working at it. It's very challenging and there are lots and lots of things to look at but I'm enjoying it very much and I think it's going well."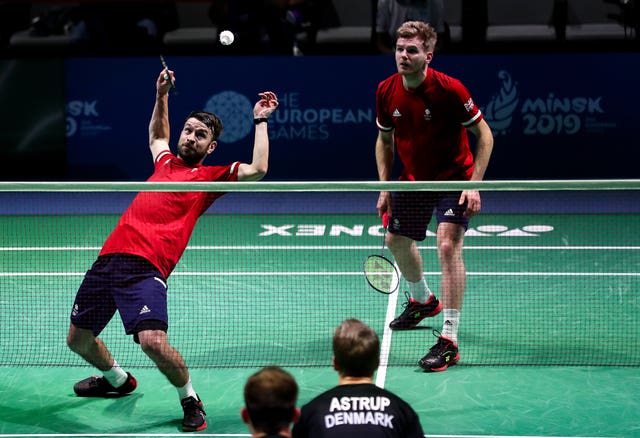 Another major issue to be confronted concerned the environment around the elite players.
In 2021 Marcus Ellis and Chris Langridge, who won men's doubles bronze at Rio 2016, hit out at the governing body after their non-selection for the delayed Tokyo Games.
The pair complained about the selection policy and a number of other aspects of the set-up at the squad's Milton Keynes base, including poor communication.
"We have been looking over the selection policies for the past six months at least and trying to get everybody's view on it," said Frost. "I'm very confident that we will not run into the same situation again."
Doubles again seems the most likely route for Britain to make a mark in Paris with a number of pairs from both England and Scotland vying for Team GB spots.
Yet after the turmoil of recent years expectations are low and that is why Frost has a focus very much on the long game.
"It's immensely important to do well but we have to be realistic and say we have few options of a medal," said Frost, who was speaking ahead of next week's Yonex All England Championships, a tournament he won four times as a player in the 1980s.
"We're not only looking at Paris. We have a very long-term approach and we're looking 10 years into the future and how to build up. It's about what's happening at the Olympics in '28 and '32 as well."