The Premier League and the Professional Footballers' Association have jointly written to football's lawmakers to express their continued support for the introduction of a temporary concussion substitute trial.
Despite backing from the UK football associations, the International Football Association Board rejected a trial when it met at Wembley during January.
The World Leagues Forum and world players' union, FIFPRO, had both written to the IFAB calling for a change at its annual general meeting in London on March 4.
Ahead of the IFAB AGM, the Premier League and the PFA have also added to the calls for a review of the decision.
The letter is co-signed by Premier League club doctors, who have given their support for the trial.
PFA head of brain health Dr Adam White said: "This letter, from the players' union and the Premier League, shows that we are united in our efforts to improve how brain injuries are managed during games.
"At the PFA, we've talked to our members. The results of a recent consultation are clear, with nearly 80 per cent of players supporting a trial for temporary concussion substitutes. This feedback reflects what we see as a common-sense next step to prioritise player safety.
"There is a real difficulty when football's lawmakers prevent us from taking the necessary steps to protect players. We believe it's a fundamental issue that needs to be addressed."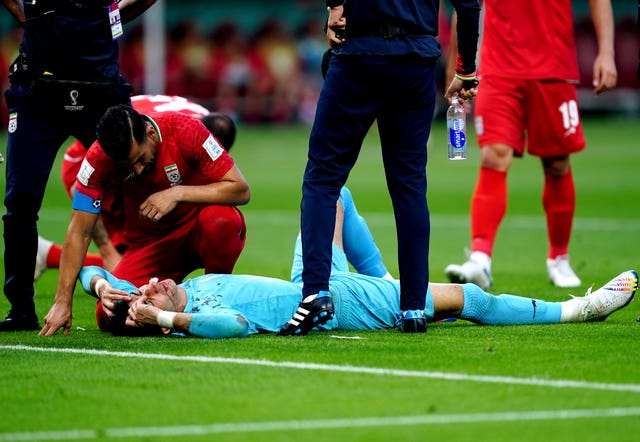 In rejecting the trial, the IFAB said it wanted to keep temporary concussion subs under "active review", but is focused on strengthening the existing permanent concussion sub protocol, which is being trialled indefinitely in competitions around the world.
World governing body FIFA sees permanent subs as being safer and wants clubs and national teams to follow the 'suspect and protect' principle.
There is widespread acceptance that the existing protocol is not being followed properly in all cases, with numerous high-profile examples over the last 12 months of players returning to action when they were patently struggling.