Brentford striker Ivan Toney says speculation relating to his impending disciplinary hearing on gambling-related charges has left him concerned about the process.
Toney is reported to be facing a ban of up to six months after being charged with a total of 262 breaches of the Football Association's gambling laws that date back to 2017.
But Toney has hit out at the governing body over what he perceives to be potential lapses of confidentiality as he prepares to argue his case.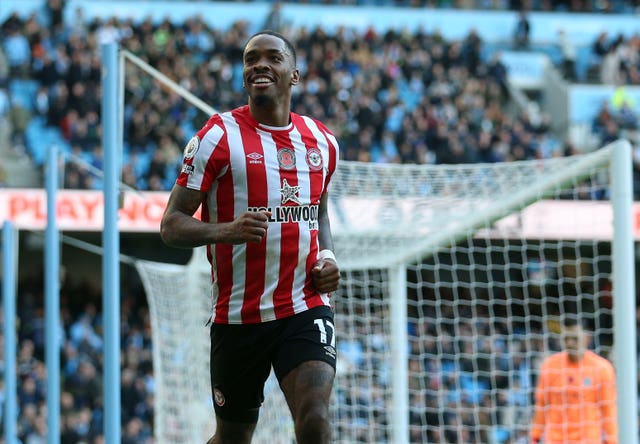 "It is especially disturbing for me to read that the FA is saying I shall be banned from football for six months before there has even been a hearing, and it does make me worried about the process.
"My lawyers will be writing to the FA to request that they conduct a leak inquiry as this is the second time stories have appeared in the newspapers – the last time was just before the selection of the England World Cup squad.
"As I continue to be told the investigation is mean to be confidential, I am unable to provide any further comment. I shall continue to concentrate on my football."
The PA news agency has contacted the FA for comment.