Former England international Shaunagh Brown has hailed the possibility of a British and Irish Lions women's tour joining a sport where the potential is "limitless".
Brown believes that findings of a Lions feasibility study have provided "a massive green light" for women's rugby to keep growing on the world stage.
A 13-strong steering group, chaired by former Lions and Wales wing Ieuan Evans, included the likes of Brown, Rugby Football Union chief operating and financial officer Sue Day, Irish Rugby Union performance director David Nucifora, plus World Rugby's high performance manager Nicky Ponsford.
And the prospect of an inaugural Lions women's tour remains on track after the study delivered a positive initial outcome.
It investigated key aspects of creating a Lions women's tour, exploring rugby, brand, commercial, financial, spectator, logistical and scheduling considerations.
The Lions said work would now continue on areas such as the potential structure and timing of a tour before any final decision was made.
"Why wouldn't we want a Lions tour for women?" Brown told the PA news agency. "In the men's game, it is the ultimate honour.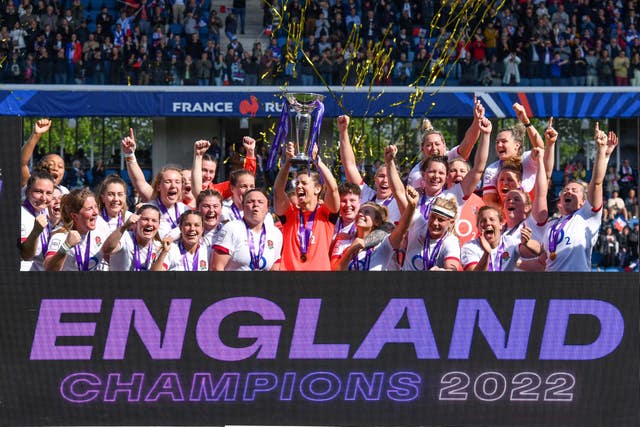 "All of the home unions have professional playing contracts, to an extent. What they look like is a different question, but it is the start.
"Every project has to start somewhere. If and when a Lions women's tour happens, all players have strong potential of being professional. We will be a force to be reckoned with."
Brown feels that a women's tour would need to be a stand-alone event, rather than in tandem with the men, whose next trip is to Australia in 2025.
"Then Covid happened and it was almost by accident that we now have our own separate Six Nations window in April and it works so well.
"For me, a separate women's tour would be the way forward, as opposed to going off the back of the men. We have our own calendar and I think it is about what works for us.
"I feel like it (Lions tour) is going to happen. It's exciting for the whole sport, whether it happens tomorrow or in 10 years' time."
"While there is much to be considered, we are committed to taking the findings of this feasibility study and working closely with our unions, as well as other stakeholders in the coming months."
Brown won 30 England caps and retired from the Test arena last year after the 34-31 World Cup final defeat against New Zealand in Auckland, which was watched by a crowd of 42,500 at Eden Park.
"We know how big women's football is, but what is to say that we can't grow at the same rate in rugby? The potential is limitless," Brown said.
"The people around the game making decisions have similar ambitions. We want people who have our ambition as players to be in charge of our game.
"The train is moving, and it is hopefully not slowing down any time soon."
The feasibility study was funded by Royal London, principal partner of the Lions women's programme.