Moeen Ali sympathises with all-format youngsters such as Harry Brook who may have to pick and choose when to play for England due to competing fixture demands.
The frequent handwringing over England's congested schedule is not a new development but the issue has been exacerbated by the Covid pandemic and a proliferation of T20 franchise leagues.
England's timetable in the next four years contains one bilateral contest where all formats are set to be played, against South Africa in 2026/27, as the Test and limited-overs formats continue to diverge.
While Brook is riding high in the Test team and was part of the England side that won the T20 World Cup, Moeen feels the schedule may deprive the 24-year-old of becoming a fully-fledged all-format star.
"It's wrong for the younger players who want to play all forms and to play as many games as they can for England," Moeen said. "That's something to be really proud of, I guess, when you finish.
"I've got more than 100 ODIs and 60-odd Tests and that means I feel like I've played a lot for England. But Brooky could get to 28 or 29 and not have played much white-ball cricket or one of the formats.
"It's obviously difficult. Even if there's a window and you ease up on international cricket to help the players, there will just be more franchise (cricket). Somebody will come up with another league and fill that gap. It's probably better just staying as it is now."
England are set to defend their crown in India later this year in conditions that might not be too dissimilar to what they will face in three matches against Bangladesh in the next few days.
But this series is England's last in the format until September and the lack of matches for players such as Joe Root – a first choice who has played just 15 ODIs since the 2019 World Cup final – could confuse selection matters.
"We know Rooty is going to be at number three but he hasn't played for a while," Moeen said. "I'm sure he's looking forward to playing but he's probably not going to get many games before the World Cup now.
"He'll get a few, I'm sure (in September), but it's not easy for the captain more than anything to get other players and make sure they're ready, just in case. If the other guys do well, it's a big headache as well."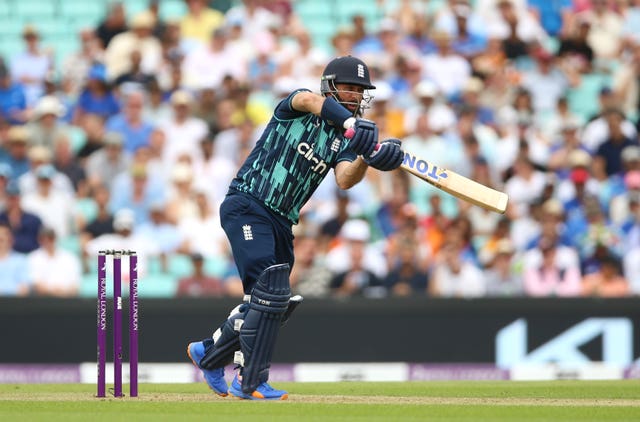 Moeen will be 36 by then but, despite having called time on his first-class career, he has no intention of retiring any time soon as he balances international duties with several franchise contracts.
"I'm 35 and I'm trying to make the most of my cricketing career, and the ability to keep playing – I want to play as long as I can and hopefully retire when I literally can't play any more," he said.
"It feels like I'm actually moving alright at the minute. There was a period a couple of years ago when I wasn't moving very well and I thought, 'I'd better start training a bit more'. I started to do a bit more training – just keeping in a bit of shape. Before that I wasn't doing much.
"I know there will be a day when I can't play cricket any more, so I'm trying to make the most of it."