Amy Williams tamed the notorious Whistler track to claim skeleton gold and become Great Britain's first individual Winter Olympic champion in 30 years.
On a course blighted by the previous week's death of Georgian luger Nodar Kumaritashvili, the 27-year-old Williams steered four near-perfect runs to claim victory by over half a second.
After setting a track record of 53.83 on her first run and shattering it by going 53.68 on her first of two final runs, Williams led from start to finish to follow figure skater Robin Cousins into the British Winter Games hall of fame.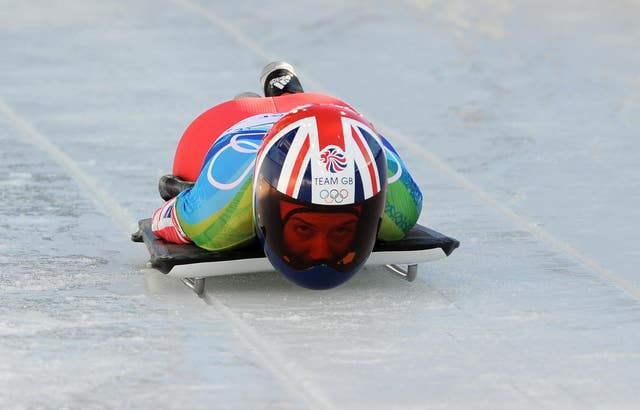 Williams' record-breaking run had helped her hold a 0.3-second lead overnight and despite fears that nerves could play a part when she returned to the track on Friday she insisted she had never let her position play on her mind.
"I surprised myself because I wasn't really nervous," Williams added. "I slept absolutely perfectly and I was quite excited. It doesn't feel like an Olympic Games – it just feels like a normal World Cup race except with more people shouting for me.
"I'm not very good at statistics so I didn't realise I'm the first (individual) gold medallist for a long time. But I think it shows that if you have the determination any country can be good at any sport and you just have to concentrate and do your best."