Wales head coach Warren Gatland would not back his players if they decided to strike instead of lining up against England in the Guinness Six Nations.
Gatland insists he supports his squad's cause amid an ongoing dispute caused by Welsh rugby's professional contracts freeze, but would not agree if they opted to boycott the game at Cardiff's Principality Stadium a week on Saturday.
Asked if he would support that course of action, the New Zealander said: "No.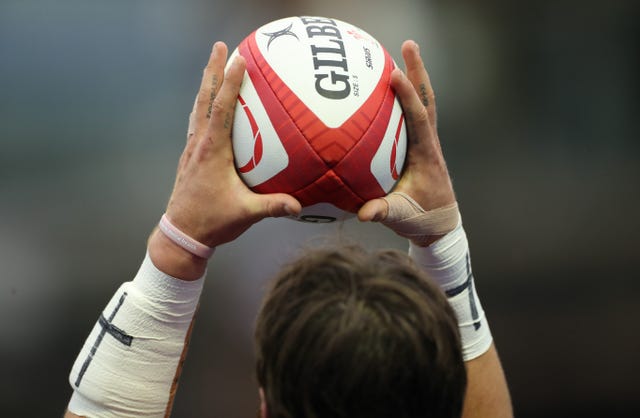 "Like I've said, I'm supportive of the players and the things that they're trying to do, and my role is just to prepare the team for next week."
Gatland's comments came after the Welsh Rugby Players' Association said "players have had enough" amid the continuing uncertainty with strike action by the national team a possibility.
The situation has been magnified due to recruitment being on hold and next season's playing budgets not yet being finalised for Wales' four professional regions of Cardiff, Ospreys, Dragons and Scarlets.
"They've got a side issue or a separate issue that they want sorting, but when it's come to the rugby in terms of preparing for the game, they've been fantastic in the way that they've prepared in the last few days.
"Obviously there's been ongoing discussions with them and hopefully with the union and the PRGB (Professional Regional Game Board) to get things sorted out."
Reports have suggested the situation has left one player taking anti-depressants, although Gatland insisted he was unaware of that, and that he would not expect to be given such confidential information by medical staff if that were the case.
A new financial agreement between the regions and the Welsh Rugby Union has still to be confirmed in writing, sparking concern that a sizeable number of players whose contracts expire at the end of this season will head away from Wales, with a huge sense of uncertainty currently engulfing them and their families.
"What is deeply concerning is that until the long-form agreement is signed and active, no players' futures are guaranteed," the WRPA said in a statement.
"This is having a profound effect on players – especially those out of contract – and is placing unacceptable strain on mental health and overall wellbeing.
"Strike action is something that we wish to see avoided as a players' union and our members want to be taking the field as they always have.
"Players have had enough. This is not a game of 'Championship Manager'."
Negotiations on the future of the professional game in Wales are handled by the Professional Rugby Board (PRB), which comprises representatives from each of the regions, acting WRU chief executive Nigel Walker, WRU finance director Tim Moss and two independent members, including chair Malcolm Wall.
Walker met with senior members of the Wales squad on Wednesday "to further clarify the current position".
The WRU then issued a statement, in which Wall said: "The new agreement offers a complete funding package to the professional game in Wales, but it does come with financial limitations which will directly affect salary negotiations.
"The cold facts are that the WRU and clubs have been paying salaries that their businesses cannot afford, so the new agreement establishes a new framework for contract negotiations.
"The average salary of a Welsh professional rugby player under the new framework will be around £100k-per-year."
The WRPA, though, criticised the publishing of the statement, which was released while the Wales squad trained at their Vale of Glamorgan base.
"Players feel let down, that once again they are the ones that are being leveraged.
"We urge all involved at PRB to prioritise fair agreement urgently and to acknowledge the position and wellbeing of the game's main assets, which are its players. A satisfactory resolution must be found swiftly, so that all parties can move forward."