England will unleash explosive wing Henry Arundell off the bench at Twickenham on Sunday with instructions to shred Italy's defence.
Arundell has earned an immediate recall for the Guinness Six Nations round two clash after missing the entire autumn because of an ankle injury, limiting him to just 30 minutes of rugby for his club London Irish since October
But the 20-year-old try-scoring sensation, who earlier this week was likened to Jason Robinson by Owen Farrell, has been tearing up training with England and is ready to add to the three caps won against Australia in July.
"Henry's special, so special, and I've love watching him train. Any time he gets the ball he looks like he will break a tackle. He reacts on instinct," attack coach Nick Evans said.
"When he gets the opportunity to come in it's all about getting him into space and creating as many one-on-ones for him as possible. The one v one is something he works really hard on, it's a super strength of his.
"Henry is like all quality players, they're probably uncoachable in terms of how they feel the game and the way they react to certain situations.
"Most importantly we want to give him confidence to go out there and show what he does at club level and what he's about.
"Henry has just come off an injury but he has certainly taken his club form to England.
"Hopefully he will get an opportunity against Italy and we will try to give him the ball as much as we can."
England have broken up their contentious creative axis of Marcus Smith and Farrell for the first time in nine Tests as part of an overhaul that gives the midfield better balance.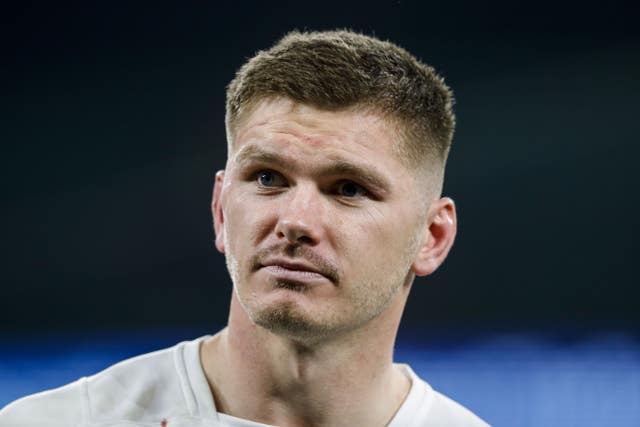 Evans insists the Farrell-Smith partnership has not been permanently discarded.
"Both 10s are outstanding for club and country and this is an opportunity to look at a different system and a different way of playing in that 10-12-13 axis," Evans said.
"There are certain scenarios where they can definitely play together but this time we've decided to go with a different structure and system.
"Ollie gives us a real focal point in terms of a ball carrier. Henry gives us a dual kicking threat. He is also a really good communicator."
Evans is overseeing England's attack for the Six Nations before returning to the same role for Harlequins once the tournament has been completed. His longer term future has yet to be decided.
"I'm proud to be in both camps at the moment and from there we will see what happens," Evans said.
"I'm solely focused and giving my best to England and the country. Then I'll go back to Quins and do exactly the same for my club."