Harry Brook believes he is a more powerful hitter than he was in his breakout year in 2022 and is eager to show he can "dominate" in international cricket.
Brook was the star performer during day one of England's Test warm-up against a New Zealand XI in Hamilton, battering 97 in just 71 deliveries including nine sixes and seven fours as the tourists piled up 465 all out in less than 70 overs.
The Yorkshireman peppered the grass banks at Seddon Park with some mighty blows, hitting sweetly down the ground and violently into the leg-side, and at one stage unloaded five successive maximums against the unfortunate leg-spinner Adi Ashok.
He ended last year on top of the world, named player of the series after a hat-trick of hundreds on the tour of Pakistan and banking a bumper £1.3million IPL deal with Sunrisers Hyderabad, but already feels like he is reaching new heights.
"I think I've got a little bit stronger and I feel like I'm hitting the ball a bit harder," he said of his exploits.
"Whether that's just because I've been given the freedom to go out and play in a positive way, take the match on, or whether I've actually got stronger, I just feel like I'm hitting the ball a lot harder than I was before.
Brook's rise to prominence has been rapid and rousing. While 12 months ago he was a novice at international level, well known at Headingley but an unknown quantity beyond, he has since carved out a place in all three formats with England, become a T20 world champion and will be a marked man in the IPL given his hefty price tag.
"That took a while to sink in to be honest. It's a dream of mine to go and play in the IPL but I probably wasn't expecting to go for that much. Every little helps!" he said.
"Life has changed a fair bit. Last year was probably the best year of my life, lifestyle and cricket-wise, and I've enjoyed every minute of it. Standing here saying I'm a World Cup winner is unbelievable and nobody can ever take that away from me. It was a phenomenal year. Hopefully I can come back this year in full flow and dominate."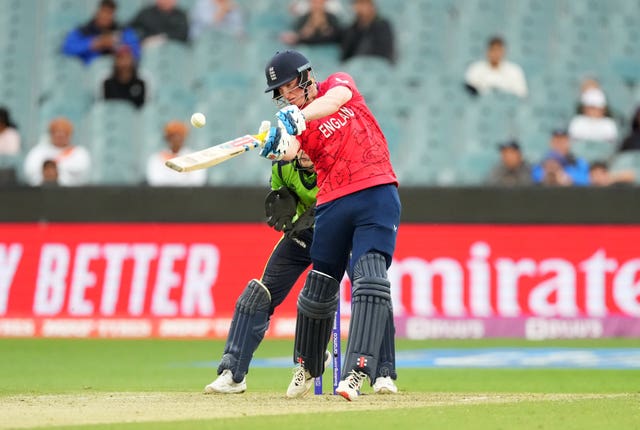 If Southee was hoping to spot any weaknesses in the English line-up, there was little to gain from watching Brook, who did not even clock his presence.
"I didn't know he was here to be honest," he admitted.
"It would have been a good little insight for him to come and watch because he probably hasn't seen much of a few players. I'm sure he'll have his plans but when we get to the Test series I'll try to counter act them as much as I can."